A proficient slip-resistant work boot is necessary for many workers today and may also be part of your work uniform or a requirement by law for your work environment.
Slip-resistant work boots protect you from slipping and falling, which can cause severe injuries and even death in the right setting.
Could you check that the work boot you choose states that it has a slip-resistant outsole, usually rubber? Most outsoles will be slip and oil-resistant or chemical and abrasion-resistant.
So, in this article, we will look at some of the best available slip-resistant work boots to suit your needs.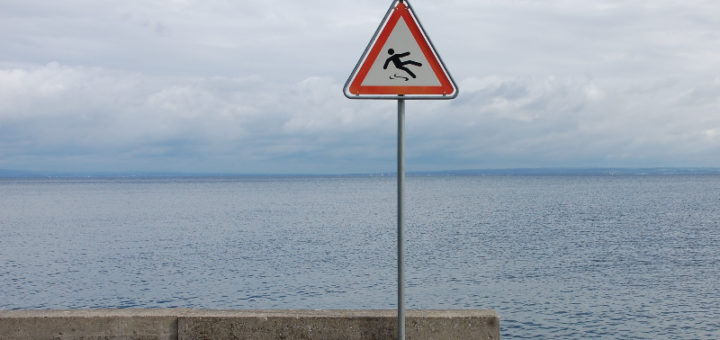 ---
---
Why You Need Slip Resistant Work Boots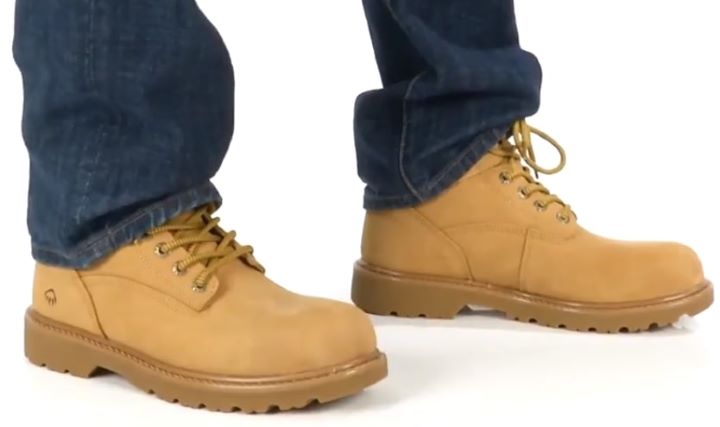 Before I answer, let's first look at the science of slipping and how it affects you.
A shoe or boot will slip because it loses friction and cannot stop moving. The amount of slip resistance a shoe offers is about the friction available.
The composition of the floor surface, your shoe's tread, and even your shoe's or boot's internal sole affect slip resistance.
When it comes to slip resistance, you will need to look at outsole materials, the tread pattern, and the manufacturer labels to give you an idea of how slip-resistant a work boot is.
Wearing a slip-resistant work boot will greatly reduce your chances of slipping and falling on an uneven, slippery, wet, or even oily floor surface in a work area.
Work areas such as restaurants, kitchens, hospitals, and some industrial work environments have very slippery floor surfaces for which you will need a proper slip-resistant work boot or shoe.
---
Types of Slip Resistance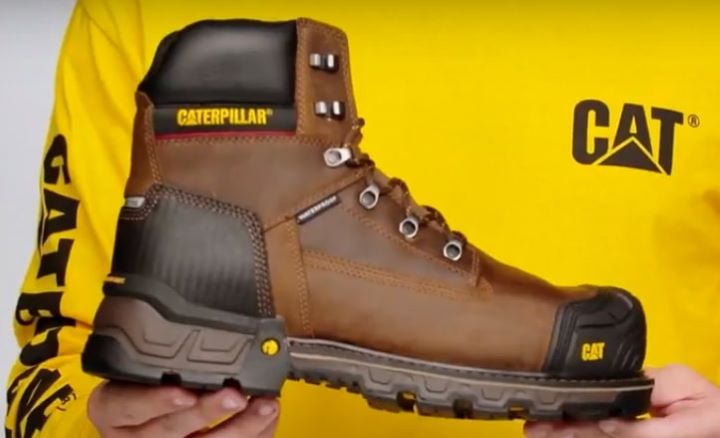 Slip-resistant work boots offer different levels of protection;

Slip Resistance Only – Work boots that offer only slip resistance are ideal for slippery and wet floors. They usually have a rubber or PVC sole with a more lug tread and are ideal for most indoor and industrial floor surfaces. Slip-resistant work boots may be required for many companies, especially industrial ones.
Oil and Slip Resistant – Slip-resistant work boots offer slip resistance for slippery, oily, greasy floor surfaces. This type of sole prevents degradation and prevents you from slipping on oils. Oil-resistant work boots also have a protective coating that helps to prevent oils from seeping through your work boot's soles.
Chemical Resistant and Slip Resistant – Some Slip-resistant work boots also offer chemical resistance. This means the sole is designed to withstand the degradation and penetration of liquids and harmful chemicals.
---
Features of a Good Slip Resistant Work Boot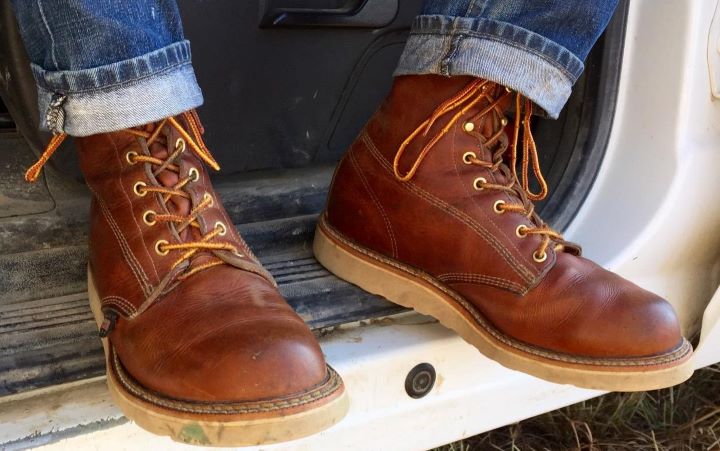 Uppers – The Uppers of the work boot should be durable genuine leather with Goodyear welt, Welt, or Cement construction for quality and durability. An interior moisture-wicking lining can help to wick away moisture inside the work boot.
Comfort Features – Comfort Features include a padded or cushioned insole that may be removable in some models. Shock absorbency in the midsole is ideal in the form of a Wedge sole, EVA, or foam. A padded collar and tongue can also provide much comfort.
Safety Features – A steel alloy or composite safety toe provides good toe protection. Electrical hazard-safe materials will protect you against electrical shock. Most work boots are likewise waterproof and have a slip-resistant outsole.
Slip Resistance – Slip resistance can only be Oil and Slip resistance or Slip resistance.
Outsole – The outsole is usually durable or Vibram rubber with a lug slip-resistant tread.
Options – Options available will most likely be in a few color varieties, width options, and plenty of sizes available. Slip-resistant work boots come in either slip-resistant only or oil and slip-resistant models, as you will see throughout our review range.
---
Reviews: The Best Slip Resistant Work Boots
This ear is our top favorite slip-resistant work boot;
We hope you love the products we recommend!
We may collect a share of sales or other compensation from the links on this page.
---
1
The Thorogood Static Dissipative work boots have been an absolute game-changer for me when it comes to working in environments with slippery floors. I can't emphasize enough how much these boots have improved my work experience.
First and foremost, the protective composite toe is a feature I can't do without. Knowing that my toes are shielded from any potential hazards gives me peace of mind and confidence during my workday. It's a vital safety feature.
The athletic-designed slip-resistant outsole with VGS-300 technology is truly remarkable. It provides excellent traction on slippery surfaces, allowing me to move around with confidence. No more worrying about taking a tumble on wet or oily floors. This has made a significant difference in my daily work routine.
The full-grain leather uppers not only look rugged and stylish but also provide the durability that's essential for my line of work. They hold up well even in challenging conditions, and the rubber outsole adds to their overall sturdiness.
One of the standout features of these boots is the static dissipative property, which is vital in environments with sensitive electronic equipment. The assurance that I won't generate static electricity is a big plus, especially when working around delicate machinery.
The removable SD polyurethane footbed adds an extra layer of comfort. Long workdays can be tough on the feet, but these boots provide the cushioning I need to stay comfortable and focused.
In conclusion, the Thorogood Static Dissipative work boots have completely transformed my work experience. They offer a perfect balance of safety, durability, and comfort. Whether it's the protective toe, slip resistance, or static dissipative feature, these boots have become an indispensable part of my daily work gear.
---
2
These pull-on boots offer a wide square toe box, providing ample room for my toes and adding to the overall comfort during long workdays.
One of the key features I appreciate is the slip-resistant outsole. It gives me the confidence to navigate through various surfaces without constantly worrying about slipping or losing my footing. Whether I'm on oily floors or uneven terrain, these boots have proven themselves to be trustworthy.
The leather uppers not only give the boots a rugged and durable appearance but also hold up exceptionally well in challenging conditions. Even after prolonged use, they still look great and maintain their integrity. The moisture-wicking mesh lining keeps my feet dry and comfortable throughout the day, even in warmer weather.
Ariat's ATS Advanced Torque Stability technology is another standout feature. It ensures that my feet have the support they need, promoting proper posture and reducing fatigue. The composite forked shank enhances stability, which is particularly important when I'm working on my feet for hours on end.
It's worth noting that these boots feature a soft toe, making them suitable for my specific work environment. Plus, they are electrical hazard safe, providing an additional layer of protection against accidental contact with electrical circuits.
In conclusion, the Ariat Sierra work boots offer a combination of style, comfort, and safety that I truly appreciate. Whether I'm on a construction site, welding, or involved in various heavy-duty tasks, these boots provide the support and reliability I need. They are not only stylish but also built to endure the harshest work conditions, and that's why they have become an indispensable part of my work gear.
---
3
The Thorogood American Heritage 8 Inch work boots are a reliable companion in the workplace, offering both full ankle support and unmatched protection. Crafted with precision and attention to detail, these boots are a testament to American craftsmanship.
What initially caught my attention was the quality of the materials used. The uppers are constructed from 100% genuine leather, providing the durability and ruggedness required for demanding jobs. The Tobacco brown color adds a touch of classic style to these work boots.
The Goodyear Welt Construction is another standout feature. This method ensures that the boots are not only exceptionally durable but also easily resoleable, extending their lifespan and value. It's reassuring to know that these boots are American made with a combination of USA and globally sourced components, showcasing the craftsmanship of Thorogood's skilled team.
When it comes to safety, these boots truly shine. They feature a steel protective safety toe that meets ASTM F2413-18 safety toe standards. This means my feet are shielded from impact and compression hazards, which is crucial in my line of work. What's remarkable is that despite this steel toe, the boots remain surprisingly light and flexible.
Electrical hazards are a real concern in many workplaces, and these boots have that covered too. They meet ASTM F2413-18 electrical hazard resistance safety standards, providing peace of mind when working around potential electrical risks.
One of the aspects I appreciate the most is the MAXWear wedge slip-resistant outsole technology. It's a game-changer when it comes to traction on slippery surfaces. Whether it's a wet factory floor or uneven terrain, I feel confident and secure.
The Vibram rubber outsole further enhances the boots' grip and durability. This combination of technologies ensures that I can maintain stability even in challenging conditions.
For added comfort, these boots come with a removable Ultimate Shock Absorption footbed featuring Poron Comfort Cushion Insole. This dual-density cushioning is not only moisture-resistant but also excellent at shock absorption, making these work boots one of the most comfortable I've worn.
Finally, the fiberglass shank construction keeps these boots in great shape even under heavy duress. It adds both flexibility and strength to the boots. The 8-inch height provides flexible ankle support, keeping me secure and confident.
In conclusion, the Thorogood American Heritage 8 Inch work boots are an excellent choice for anyone in need of rugged, durable, and protective footwear. They combine style with substance, and the American craftsmanship is evident in every detail. With these boots, I'm ready to tackle whatever challenges my workday brings.
---
4
The Ariat Treadfast work boots have been the go-to choice for staying safe and comfortable in challenging work environments. These boots are packed with features that ensure I can focus on the job at hand without worrying about my feet.
First and foremost, safety is a top priority, and these boots deliver. The protective steel toe is ASTM F2413-18 M/I/C EH rated, which means they offer solid protection against impact and compression hazards. This is a crucial feature for me, as I work in an environment where heavy objects are always a potential risk.
The waterproof aspect of these boots is another standout feature. Constructed with full-grain leather and the Waterproof PRO technology, my feet remain dry and comfortable throughout the day, no matter the weather conditions. This has been a game-changer when dealing with wet and unpredictable work environments.
Comfort is where the Ariat Treadfast boots truly shine. They feature the 4LR cushioning system, which provides four layers of foam cushioning for superior comfort and shock absorbency. The result is less fatigue and more support, even during long hours on my feet.
The All Day Cushioning insole with rebound adds an extra layer of comfort. It's as if these boots were tailored to my feet. I can confidently say that I've never experienced discomfort or foot pain while wearing them. The 90-degree heel provides added stability, making those long workdays much more manageable.
The mesh lining inside the boots ensures that my feet remain cool and comfortable, even when the job gets demanding. It's a small detail that has a big impact on my overall comfort.
The Duratread Oil and slip-resistant rubber outsole is another crucial component of these boots. It delivers maximum wear resistance, and I've noticed a significant improvement in traction, especially on slippery surfaces. This feature not only keeps me safe but also gives me the confidence to navigate challenging terrains.
In summary, the Ariat Treadfast work boots have been a valuable addition to my work gear. They offer a winning combination of safety, comfort, and durability, ensuring that I can focus on the task at hand. Whether I'm dealing with adverse weather or uneven surfaces, these boots have proven themselves time and time again.
---
5
Carolina CA9824 Men's Steel Toe Waterproof Brown Leather Boots have been my reliable companions on the job, offering both safety and comfort. As someone who works in environments where safety is paramount, I can't stress enough how important it is to have the right boots. These boots from Carolina Boots deliver on all fronts.
The steel safety toe is a critical feature for me. Knowing that my feet are protected from heavy objects and potential hazards provides peace of mind throughout my workday. These boots are built to resist impact and compression, and that's something I don't take lightly. I've seen firsthand how they can make a difference.
The waterproof aspect is another standout feature. The Cambrelle lining effectively wicks moisture away from my feet, ensuring I stay dry all day long. I don't have to worry about discomfort caused by wet conditions, which is especially important in unpredictable weather.
Comfort is where these boots truly excel. The EVA insole is lightweight and cushioned, providing my tired feet with the support they need. I've found that these boots offer the perfect balance of durability and comfort, even during long work shifts.
The steel shank adds to the comfort by providing superior arch support. This might seem like a small detail, but it makes a world of difference when you're on your feet for hours on end. It's clear that Carolina Boots understands the importance of combining safety and comfort in their designs.
The electrical hazard rating is yet another layer of protection. Knowing that these boots can withstand 14,400 volts of electricity at 60hz for one minute without leakage is reassuring, especially when working around open circuits. It's an extra layer of protection that I value.
The one-piece Rubber Lug outsole has been a lifesaver in challenging situations. It's both slip- and oil-resistant, offering exceptional traction. This feature has saved me from potential slips and falls on numerous occasions, and I'm incredibly grateful for it.
In summary, the Carolina CA9824 Men's Steel Toe Waterproof Brown Leather Boots are the kind of boots you want by your side in demanding work environments. They've proven to be comfortable, safe, and durable, which is everything I need to stay focused on the job at hand. Whether it's the steel safety toe, waterproof design, or electrical hazard protection, these boots have exceeded my expectations. They've earned my trust, and I couldn't ask for better work boots.
---
6
These boots offer a combination of practical features that have made wife's workdays safer and more comfortable.
First off, the leather uppers with mesh insets make these boots highly breathable. Her feet tend to get hot and sweaty during long shifts, but the mesh insets allow air to circulate, keeping her feet cool and dry. The waterproof membrane is a game-changer too. It not only keeps her feet dry when she encounter wet conditions but also lets vapor out, so her feet remain comfortable throughout the day.
Safety is a top priority at her workplace, and these boots meet or exceed several safety standards. The left and right asymmetrical steel toe design provides a roomier toe box, ensuring maximum comfort without compromising safety. She appreciated that the Flint Mid Steel Toe work boots are ASTM F2412 and F2413 EH rated, giving her peace of mind in hazardous environments.
The outsole of these boots is worth mentioning. It's oil and slip-resistant, meeting ASTM F1677 and F2913 SATRA standards. This feature has saved her from potentially dangerous slips and falls, and it's one of the reasons she trust these boots. Additionally, the non-marking rubber outsoles provide excellent traction.
Comfort is essential during long days on the job, and these boots have got that covered. The KEEN.ReGEN lightweight, compression-resisting midsole is a standout feature. It provides 50% more energy return than standard EVA foam, which translates to lasting support and comfort. Her feet don't feel fatigued even after extended hours of work.
The fit of these boots is designed with women's comfort in mind. They're built on a specific women's foot form, wider than the industry norm, which means they fit perfectly and feel incredibly comfortable.
We also appreciate the reflective webbing for additional safety and visibility. It's important to stay visible in busy work environments, and these boots have it covered.
Last but not least, the CleansportNXT technology provides natural odor protection, which is a nice bonus to keep the feet feeling fresh.
In conclusion, the Keen Utility Detroit work boots for women have exceeded my expectations. They offer a perfect blend of safety, comfort, and breathability. I can confidently recommend these boots to any hardworking woman looking for a reliable and durable work boot.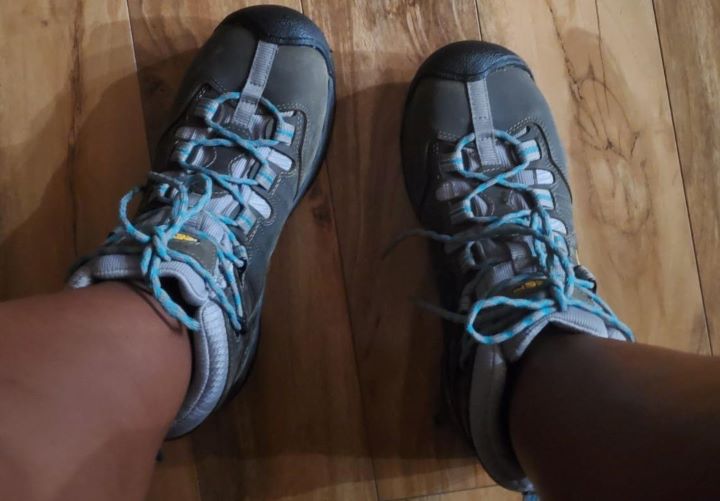 ---
Index Table: Top Rated Slip Resistant Work Boots
---
---