Being on a tighter budget does not mean you have to skimp on quality in a good work boot.
The best cheap work boots may offer fewer features than the most expensive ones, or they may not be the most popular brands. However, they can still be of superb quality.
Firstly when looking for a work boot, choose a genuine or faux leather work boots, with a slip-resistant rubber sole, and if you need, a steel or alloy toe, look for a work boot with a cushioned insole or alternatively add your own. Your work boots can have the most basic features, that may be all you need and still provide good quality protection, and comfort.
That is why I am here today to help you find good-quality work boots at a more affordable price that suits your specific needs.

---
How Expensive Work Boots Compare to Cheap Work Boots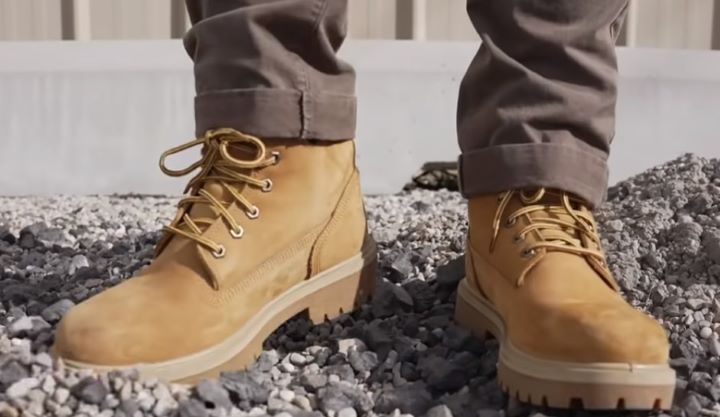 Both expensive and cheap work boots can be made from quality materials. Many work boots are so expensive because they have additional features, and if you do not need them, then why pay for them.
Similarly, the most popular and well-known boot brand will be more expensive because of its name and quality, and they are worth every cent. Still, less well-known brands offer similar quality and features that may give you good performance.
When it comes to a work boot, you want something durable and comfortable with your work environment's good safety features. Thus, we will look at what many good quality affordable work boots offer you.
---
Good Quality Affordable Work Boots
There are a few things you need to look for in a good quality cheap work boot;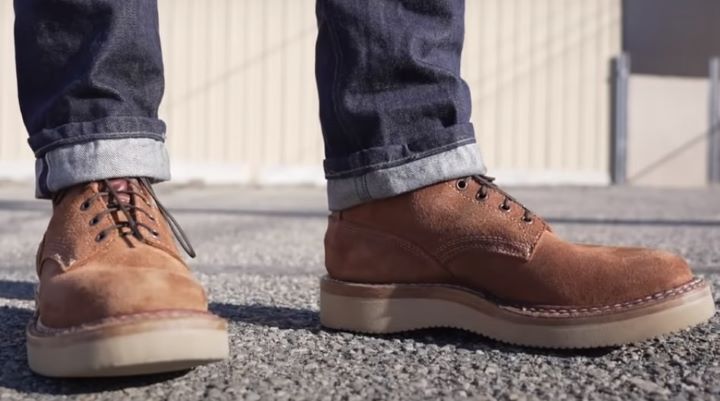 Materials – Quality materials such as genuine leather, rubber in the sole, and welt or Goodyer Welt stitching can all be found in both expensive and more affordable work boots.
Comfort Features – Not all cheap work boots come with the best comfort features, but you can always use your own comfort orthotics, such as an insole that is much more affordable. On the other hand, an EVA midsole and padded or cushioned insole are also all that you need.
Safety Features – Safety features can increase the price, so consider your work environment and what you need your boot to protect you against. Many work boots are waterproof, and some come with safety toes such as steel, alloy, or composite. A steel and alloy toe is more affordable than a Composite, and a soft toe is perfect if you do not need a protective toe. I would recommend oil and slip resistance and abrasion resistance for durability for the outsole.
---
Features of a Good Affordable Work Boots
So I have searched through many affordable budget work boots and found many of them that have these features that are excellent quality features;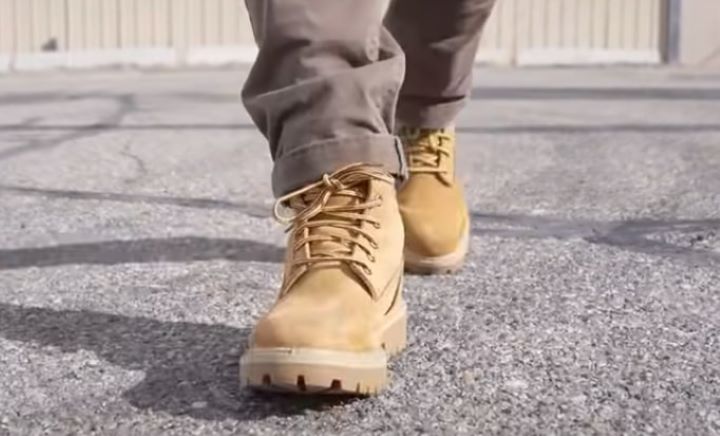 Uppers – Look for a durable synthetic or genuine leather with some form of Welt construction or cement construction for durability.
Safety Features – A steel or alloy safety toe is usually more affordable, but composite toes depending on the materials, may also be affordable. The uppers' waterproofing and abrasion resistance are good, along with a slip, oil, and abrasion-resistant outsole. In a chemical work environment, you will need to look for a sole that provides chemical resistance, which may be more expensive.
The Outsole – General rubber is more than adequate but the best I Vibram rubber if you can find something affordable. Look for a lug pattern for grip and traction on the tread.
Comfort – Any form of cushioning and arch support, and you are well on your way when it comes to comfort. A shock-absorbing midsole is also perfect if you are mainly on your feet.
---
Reviews: The Best Cheap Work Boots
Looking for Cheap but still excellent quality work boots, well then our extensive list will have something just for you;
We hope you love the boots we recommend!
So that you know, We may collect a share of sales or other compensation from the links on this page.
---
1
---
2
Ever Boots are fast making a name for their excellent quality work boots with a friendly price tag.
These are durable and high-quality genuine leather boots available in two color selections.
They are ideal for industrial workers, electricians, and construction workers.
The soft leather uppers are break-in-free, and the Pu insole provides maximum comfort and support.
The rubber outsole is durable and slip-resistant.
---
3
The Timberland PRO Titan 6 Inch work boot is excellent quality and budget-friendly.
The Uppers are genuine leather, and there is a Powerfit comfort system that offers flexibility and cushioning.
Inside is a moisture-wicking breathable lining.
The durable rubber outsole is both slip and oil-resistant.
---
4
A comfortable and tough work boot from King Rocks is very affordable for top quality.
These are outstanding quality and durable work boots with Goodyear Welt construction and leather uppers.
The leather used for the uppers is premium Oil Pitstop water repellent leather.
The outsole is rubber with a wedge design and is oil and water-resistant.
Inside is a removable cushion insole for comfort and a moisture-wicking lining,
There are also two color options available.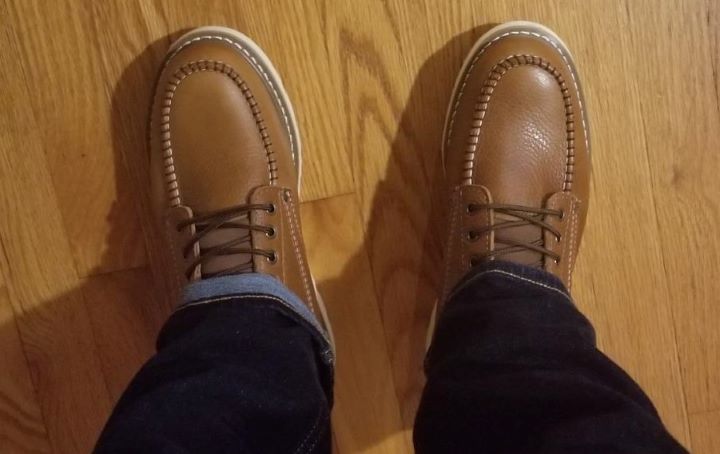 ---
5
Caterpillar makes some of the best work boots, and their Second Shift steel toe work boot is quite affordable.
This is a top brand that has an affordable model.
The uppers are genuine leather, and there is a padded ankle.
Inside is a comfortable footbed that is lightly padded.
It has a protective steel toe and oil and slip-resistant rubber outsole for safety.
You can also choose from four available color selections in this model.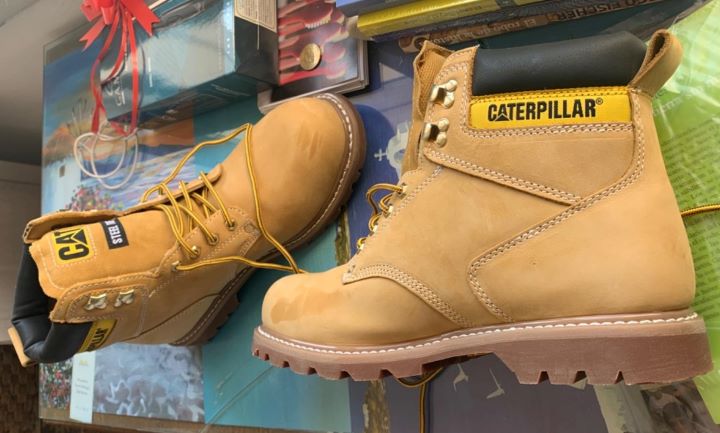 ---
6
The Columbia Newton Ridge is a Hiking boot that is waterproof and ensures excellent grip, making it the ideal affordable work boot.
These boots have a suede leather and mesh uppers design for breathability.
It is waterproof and, ideally, a hiking boot that you can use for work.
There is a comfortable cushioning footbed.
The rubber outsole has a multi-terrain traction tread and is super grippy.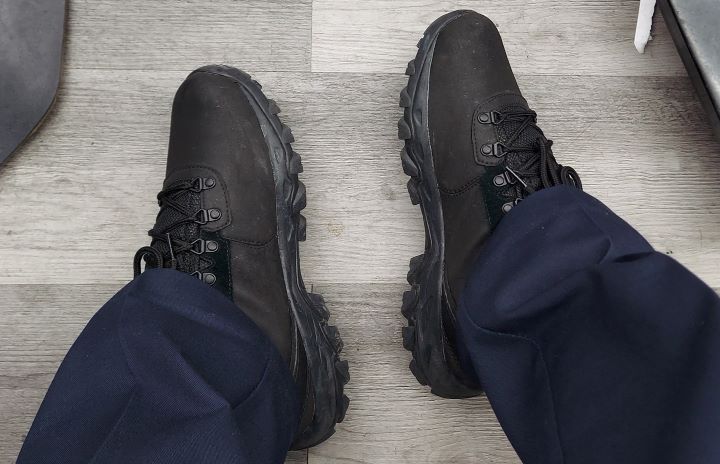 ---
7
Skechers is a more affordable brand and makes some of the best available work boots, such as the Workshire model.
These boots are genuine leather and available in two colors.
Inside is a cushioned footbed for comfort and a moisture-wicking lining.
There are two color options available in this model.
The rubber outsole is durable and offers excellent traction.
This is a wide-fit work boot that comes in different width options.
---
8
The Wolverine Hudson is a comfortable quality work boot with an easy price tag that will not break the bank.
A quality brand and an affordable, less fussy boot model from Wolverine.
The uppers are genuine Nubuck and suede leather with mesh for breathability,
There is a removable full cushioned insole for comfort and moisture-wicking interior mesh linings,
Underneath is a Nylon shank for stability and puncture resistance,
The rubber outsole is durable and slip-resistant.
---
9
Reasonably cheap for what you are getting in a top-quality brand, Caterpillar Revolver Pull-on boots.
These are also genuine leather quality boots from Caterpillar, a top brand.
There are a comfortable padded insole and moisture-wicking lining.
The rubber outsole is both oil and slip-resistant.
The uppers consist of full-grain quality leather and have a soft toe.
---
10
The Rugged Blue Original Work Boots are of Excellent quality with a protective steel toe and an affordable price.
These are very affordable and great quality work boots.
They have water-resistant nubuck leather uppers and a mesh lining.
Inside is a plush cushioned insole for comfort.
There is a protective ASTM-rated steel toe.
The rubber outsole offers excellent slip and oil resistance.
---
Index Table: Top Rated Cheap Work Boots
---
---