If your feet are constantly sweaty, hot, and bothered inside your work boots, it may be because they do not breathe well, and all the moisture is trapped inside them, causing a very uncomfortable and hot environment for your feet.
The best breathable work boots can help remedy this issue by properly ventilating your feet with technologies and materials that breathe well and are lightweight.
Breathable work boots will have small perforations in the leather or a mesh or textile inset that allows for better ventilation; these features are what you should look for. Leather is generally breathable if it is not treated.
You have come to the right place to learn more about these technologies and materials to keep your feet cool and ventilated.
---
---
Breathability in a Work Boot and Its Importance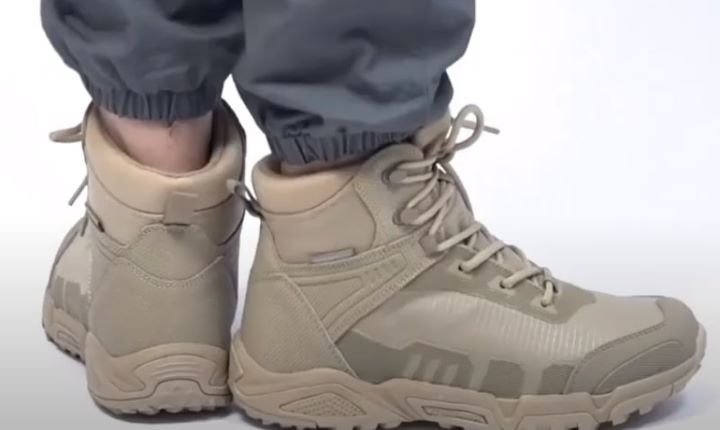 So why is it so important for your work boots to be breathable?
Leather work boots become less breathable when they deteriorate; other materials used in most work boots may also need more breathable.
Work boots that do not breathe well may become hot and uncomfortable for your feet, sweat accumulating and damping your feet. This, in turn, can cause chafing, blisters, and even infections, leading to great discomfort and lack of performance at work.
Work boots with breathable materials and technology prevent sweat from accumulating and generally keep your feet cool and ventilated, preventing them from overheating and becoming damp.
Lightweight mesh materials or fabric in the uppers all allow for better ventilation. Similarly, perforations in leather work boots also allow for air to move in and out of the work boot,
---
Comfort and Breathability Considerations of a Work Boot
Having comfortable and breathable work boots has many advantages and considerations;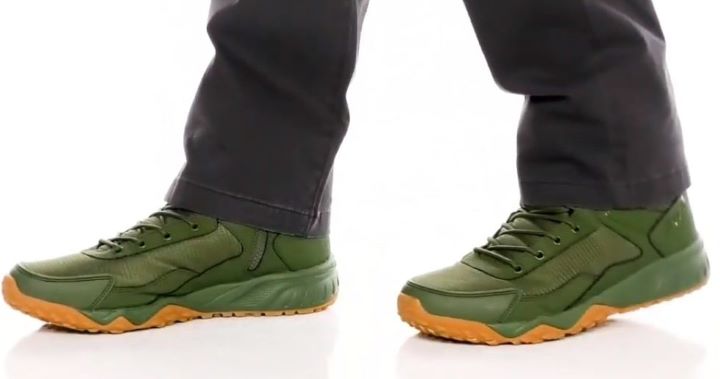 Reduce Foot Stress – Work boots with comfortable cushioning and breathable materials to keep your feet well-ventilated will prevent your feet from becoming tired and aching. Breathability is one of the best methods to fight foot fatigue and stress.
Improved productivity – Being comfortable in your footwear means you are more comfortable and less tired. Thus, you will perform better at work if your feet are comfortable and one less thing to worry about.
Protection from Injury – A proper work boot likewise has features that protect you from work hazards for your specific occupation. These may include a steel or composite protective toe, waterproofing, electrical hazard-safe materials, and a slip and oil-resistant rubber outsole.
Proper Support – Good work boots will provide proper support and comfort to keep you sturdy and comfortable on your feet all day.
---
Features of a Good Breathable Work Boot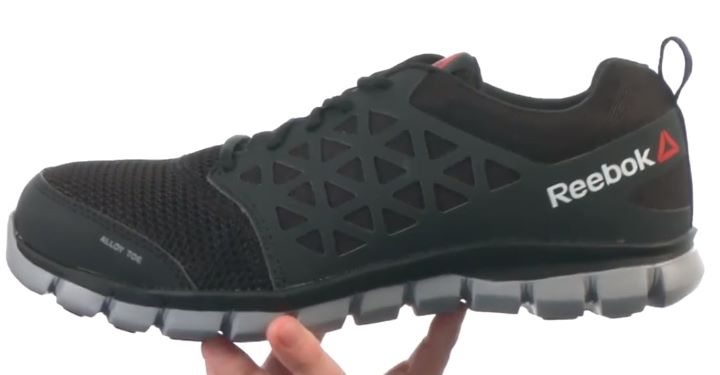 Breathability Features – GORE-TEX technology is the best option in a waterproof work boot as it breathes very well and provides excellent waterproofing. Other features, such as a moisture-wicking mesh lining or fiber linings, help wick away moisture and ventilate your feet. Mesh insets, perforation, and holes in work boots provide good ventilation and breathability.
Uppers – The uppers can consist of nylon or leather with mesh insets or perforations for breathability. A Moisture-wicking interior lining will keep your feet dry.
Comfort Features – Comfort features include a cushioned insole or footbed and a shock-absorbing midsole. Some models may also feature stability characteristics for better balance and an internal shank for stability and underfoot protection.
Safety Features – Safety features include waterproofing, abrasion, chemical resistance, and electrical hazard-safe materials. A steel, composite, or alloy toe cap protects falling objects. The sole needs to be oil and slip-resistant for the best slip resistance and can be waterproof, abrasion, and chemical-resistant in turn.
Outsole – Always look for a lug tread rubber outsole for good slip resistance.
---
Reviews: The Best Breathable Work Boots
Here are our top favorites when it comes to comfort and durable work boots that breathe well;
We hope you love the breathable boots we recommend!
We may collect a share of sales or other compensation from the links on this page.
---
1
---
2
The Keen Utility Flint is a durable and highly breathable work boot with cushioning for comfort.
The Uppers are a leader and synthetic with a comfortable fit.
Inside is a dual-density midsole and cushioning for support and comfort.
A stability shank provides underfoot protection and stability.
These are light-duty work boots with a slip-resistant rubber outsole,
The cut-outs on the sides of the work boot make them well-ventilated.
---
3
The Reebok Sublite is the most lightweight and breathable work boot, with an alloy safety toe for protection.
The Work Boots consist of breathable mesh and synthetic uppers that are highly breathable.
There is a protective alloy toe and comfortable ankle protection.
Inside is a MemoryTech technology cushioned insole and Sublite foam in the midsole for shock absorbency.
The outsole is durable and slip-resistant rubber,
These work boots are likewise static dissipating.
---
4
An excellent choice in full safety work boots with a breathable mesh interior lining and waterproof uppers.
The work boots have synthetic waterproof and nylon uppers that breathe well.
Inside is a moisture-wicking lining that keeps your feet cool and dry.
The Dura Tread rubber outsole is both slip and oil-resistant.
The work boots have a steel toe to protect against heavy falling objects.
---
5
The Carhartt Force is a breathable, lightweight work boot with a composite safety toe.
The Uppers are genuine leather with a waterproof and breathable, perforated design.
There is a comfortable PU and Ortholite footbed for cushioning and moisture-wicking interior lining,
The outsole is a durable lug rubber design for optimal slip resistance.
The toe is a lightweight Composite, and the entire work boot is waterproof.
---
6
The Timberland Pro Powertrain is a comfortable, flexible work boot that is lightweight and breathable.
The boots have synthetic uppers with an alloy toe and cement for flexibility.
The design is lightweight and breathable with an antimicrobial-treated mesh interior lining.
The conductive polyurethane midsole offers static-dissipative performance and cushioning.
The sole is durable and slip-resistant rubber.
---
7
The Skechers Radford work boots consist of waterproof leather and synthetic materials that are highly breathable and lightweight.
The uppers are leather and synthetic as well as waterproof.
Inside is a moisture-wicking lining for your comfort.
The insole is cushioned for comfort and support.
There is a highly durable and slip-resistant rubber outsole.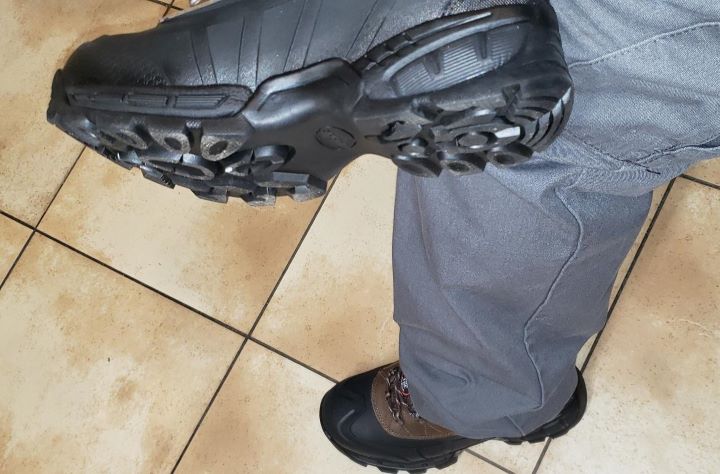 ---
8
The Ever Boots work boot is completely waterproof with insulation that is also highly breathable.
The soft leather uppers are lightweight and breathe well.
Inside is a comfortable Pu removable insole and a moisture-wicking lining.
The stability rubber sole offers excellent slip, oil, and abrasion resistance.
The toe is soft, and there is a steel shank for underfoot protection.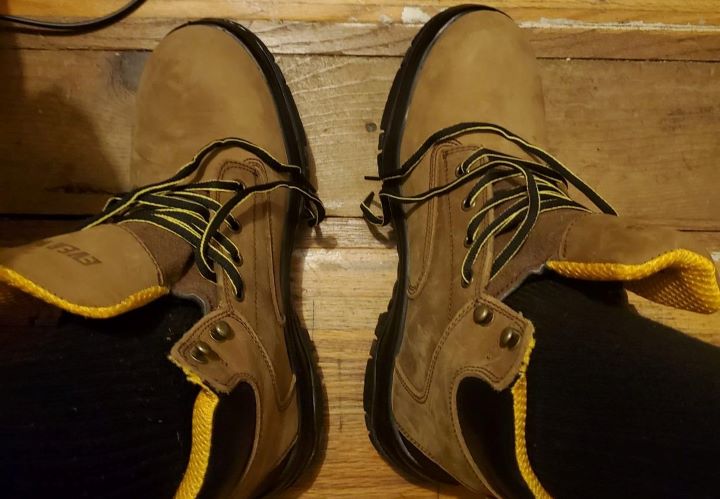 ---
9
A safety standard work boot from Wolverine has a breathable design and materials.
The Uppers consist of genuine leather with breathable fabric inserts.
There are also a few color options available in this work boot model.
The LX Nano Toe cap is thinner and allows for more toe room.
The work boot likewise has reflective materials for enhanced visibility,
The outsole is durable rubber with a high traction tread.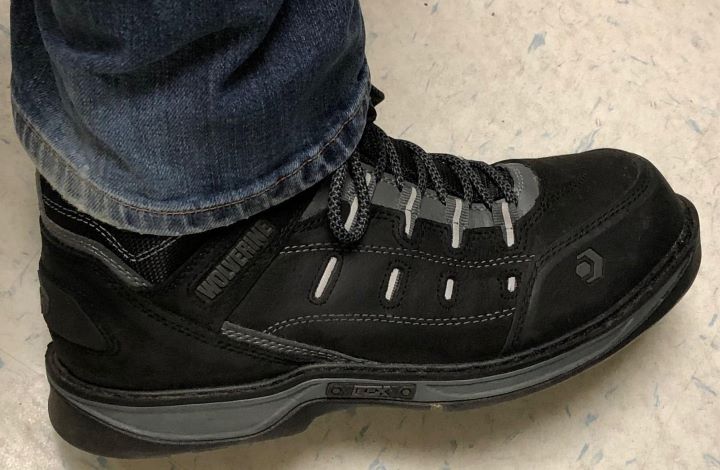 ---
10
The Keen Utility Lansing is a steel-toe waterproof work boot with a highly breathable design and comfortable fit.
The Keen Utility has waterproof leather uppers and textile insets that allow better ventilation.
You can get the work boot in a few more color options.
A non-marking, oil, and slip-resistant rubber outsole with a lug tread.
The work boots are electrical hazard safe and meet all necessary standards as a safety work boot,
---
Index Table: Top Rated Breathable Work Boots
---
---