Safety work boots for welding may be a company requirement or standard by law.
Even if you do not need specific welding work boots, you will need work boots that offer some protection for your work environment.
Welding work boots are ideal for welders, so I recommend the best work boots for welders.
A good Welders work boot will have a composite safety toe that will not heat up, such as steel. It should also have a heat-resistant sole and breathable lining or materials. Welders need work boots with cushioning and support features and some flex in the fit and sole for the awkward positions they may need to work in.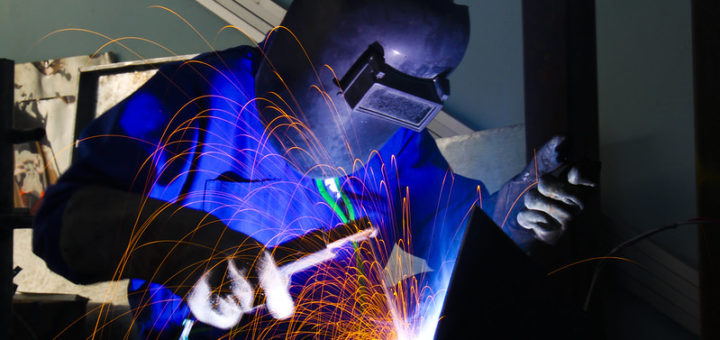 ---
Leather Boots for Welding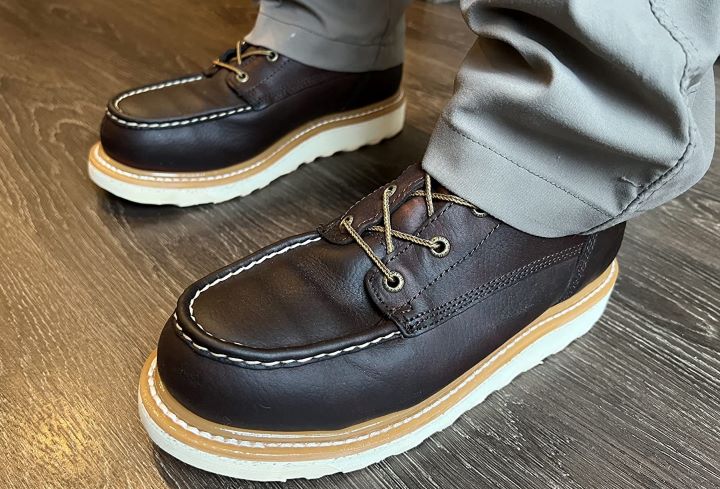 There is a general argument about whether regular leather work boots are sufficient for welding, and yes, they are. There are no mandatory requirements for specific safety work boots for welding. However, a more general description for safety work boots.
Leatherwork boots are a good option as welding work boots. For welding, you will need work boots that offer heat resistance and protection and protect against the risks in your work environment.
Wear Them at Your Own Risk – If you want 1005 safety doing welding work, you will need a work boot that provides protection against heat and flying sparks, as well as electrical shock, which is the two main factors and risk involved in welding work on its own. You may also need a protective toe if you work in an industry with heavy objects that may fall on your feet. A regular leather work boot will not provide sufficient protection against these factors.
Safety Toe and Electrical Hazard Safe – Most work environments where welding is performed require a safety toe, steel, composite, or alloy, and electrical hazard-safe work boots for working with electrical equipment. So, you will need to consider this when choosing a work boot for welding.
How Do Leather Work Boots and Welding Work Boots Compare – Leather work boots are cheaper than safety work boots for welding but are also less durable, offer less protection, and are more suited to casual welding projects rather than a welding occupation. Safety Welding boots are heavy and not very stylish, but they are more durable, protective, and heat resistant.
---
Risks of Not Wearing Proper Welding Boots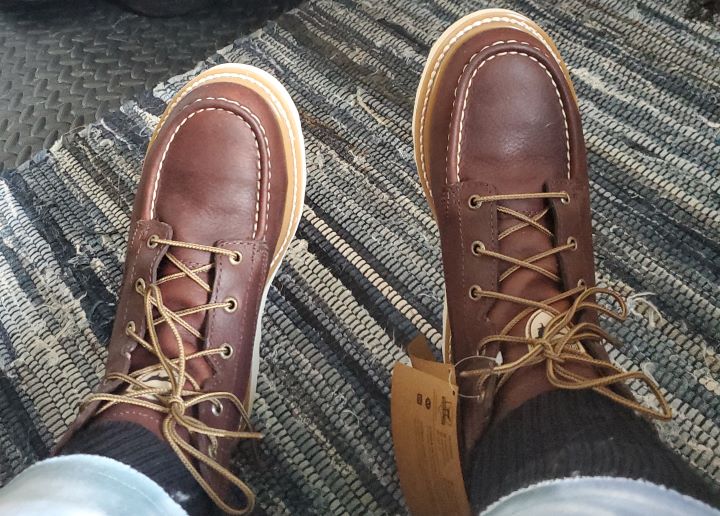 I want to highlight the main risk involved in welding work in a more industrial type of environment to make choosing the right welding boots a bit easier;
Falling Heavy Objects – In most industrial work environments, there is a risk of a heavy object falling on your feet and crushing your toes or metatarsal bones or an object that can cause compression. These are basic risks for which you need a more protective safety toe in your work boots.
Electrical Shock – Working with electrical equipment such as welding machines, you are at risk of electrical shock so an electrical hazard-safe work boot will be required.
Slips – Floor surfaces that get wet, greased, or even covered in dust can become slippery, which can be a fall hazard, so most work boots have slip-resistant soles.
Heat – Heat is the main factor involved with welding. There may be the risk of hot sparks and even flames, so you need work boots that resist heat and protect you against sparks.
---
Features of a Good Work Boot for Welders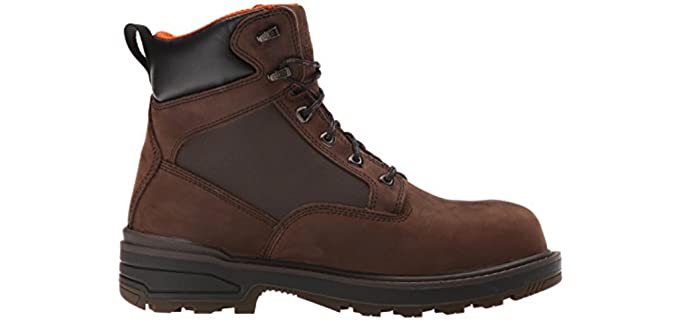 Welding Work Boot Safety Features – the ideal safety features in a welding work boot include protective steel, composite, or alloy toe, a slip-resistant outsole, and good heat resistance and flame protection.
Uppers – The uppers generally consist of heat-resistant materials; genuine leather can also be used.
Midsole and Insole – Some brands may offer a cushioned or supportive footbed and insole, along with an EVA or foam midsole for shock absorbency.
Outsole – Durable rubber that is heat and slip resistant is ideal for the outsole.
---
Reviews: The Best Work Boots for Welders
These are our top favorite work boots that are ideal for welders;
We hope you love the products we recommend!
So that you know, We may collect a share of sales or other compensation from the links on this page.
---
1
The Irish Setter Work Boots have excellent heat resistance for welding work in the sole and uppers.
The upper leather is used, and the sole has a 475 Fahrenheit heat resistance.
The boots are also electrical hazard safe and have high traction.
They have an EVA midsole and cushioned insole for comfort.
---
2
The Carhartt Work Boots are a protective Composite toe safety work boot.
They are electrical hazards safe for working with welding equipment.
They are leather with a slip-resistant rubber outsole.
There is also a waterproof lining and a comfortable Insite technology footbed to keep you comfortable on your feet all day.
---
3
The Cofra work boots are asphalt boots ideal for welding work with high heat.
They are leather and breathable with a rubber sole.
The rubber sole is heat resistant, ideal for welding d working in areas where the floor surfaces can get hot.
They have a composite safety toe for crush resistance and an insulated thermic insole for heat protection.
---
4
These are full safety work boots from Timberland for all work environments.
They have a metatarsal guard and steel safety toe.
The work boots are genuine leather with a slip, abrasion, and oil-resistant outsole.
They have comfort inspire closed-cell PU footbeds for cushioning.
---
5
The Danner Vicious is a very comfortable work boot for welders.
They have leather uppers and a durable and slip-resistant rubber outsole.
These are also Gore-Tex lined waterproof work boots.
Inside is a comfortable EVA midsole and cushioned insole for support and comfort.
This lightweight and comfortable workboot flex allows move and perform difficult tasks and work on difficult areas when welding.
---
6
The Wolverine Piper is an all-leather Welding work boot that has all the features that you need for comfort and safety when welding.
The work boot is lightweight and flexible, which is ideal because of the difficult positions you may find yourself in when welding.
They are ASTM-rated electrical hazard safe and very durable.
The sole has cement construction, and there is a Nylon shank for stability and underfoot protection.
They have a slip-resistant rubber sole and a removable comfort footbed for your convenience.
---
Index Table: Top Rated Work Boots for Welders
---
---