Work boots offer the primary function of protecting your feet against work hazards and are also designed to be much more durable.
Most work boots do not offer much comfort and support features, making it difficult to have issues such as back pain.
Good work boots for Back Pain need a more contoured and supportive footbed or insole with proper arch support, good insole cushioning, and a shock-absorbing midsole that offers impact protection.
Furthermore, any good work boot will have safety features such as a steel toe, waterproof uppers, and a slip-resistant outsole for protection in your work environment.
You wear your work boots for most of your day, so you will need the best work boots for back pain to get through the day.
---
---
Do the Best Work Boots for Back Pain Work?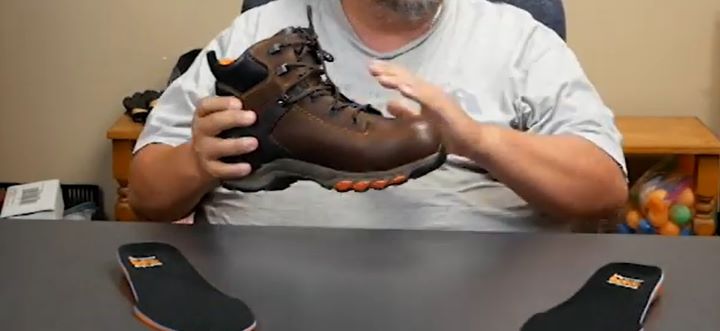 Back pain can interfere with your work performance and, if severe, can be quite debilitating. Have you ever thought that your work boots could be the secret behind your back pain?
Here is why;
Improperly Fitting Work Boots – Many of us ignore this issue. The wrong size or fitting work boots can cause strain on your thighs and can be led to back pain. Not to mention other issues such as blisters, chafing, bunions, and pressure pain.
High Heel Work Boots – Higher-heeled work boots, such as some cowboy-style work boots, put extra strain on your back muscles, causing back pain.
Pointed Toe Work Boots – Work boots with a narrow or pointed toe may crowd your foot and place stress on your muscles, which can lead to back pain. Stress on your muscles multiplies to cause stress in your spine, resulting in back pain.
No Support or Cushioning – When you walk or stand on hard floor surfaces with no cushioning in the soles of your work boots, all that impact on your feet place pressure and cause stress on your muscles, which may also lead to back pain.
---
Work Boots to Avoid and to Use with Back Pain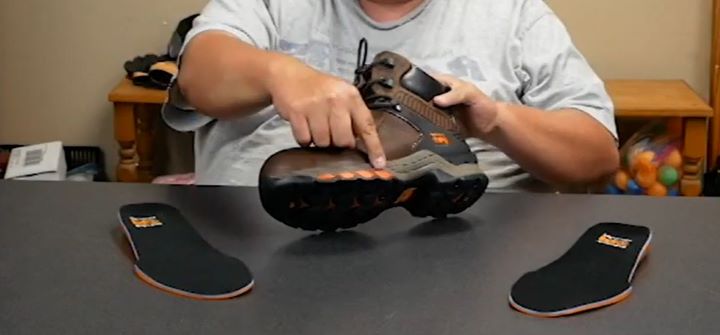 Here are a few examples of work boots to use and avoid when you have back pain;
Avoid Work Boots with High Heels – Avoid cowboy style work boots and logger style work boots with a higher heel, and opt for work boots with a solid and more uniform sole.
Avoid Work Boots with a Narrow Toe – Avoid work boots with narrow or pointy toes and cowboy boot designs that can crowd your toes and place pressure and stress on your muscles. Always look for a comfortable forefoot fit in which you can easily play out your toes.
Opt for Work Boots with Cushioned Insoles – Work boots with a cushioned or supportive insole provide underfoot comfort and shock absorbency that reduces back pain and muscle pain.
Look for Orthopaedic Style or Support Feature Work Boots – Orthopedic or supportive work boots are an excellent choice for back pain as they offer a proper support system; fitt and alignment be the most advantageous for back pain.
Opt for Work Boots with a Thicker Sole – Work Boots with a thicker sole provide better shock absorbency for hard impacts and are much more durable.
---
Features of the Best Work Boots for Back Pain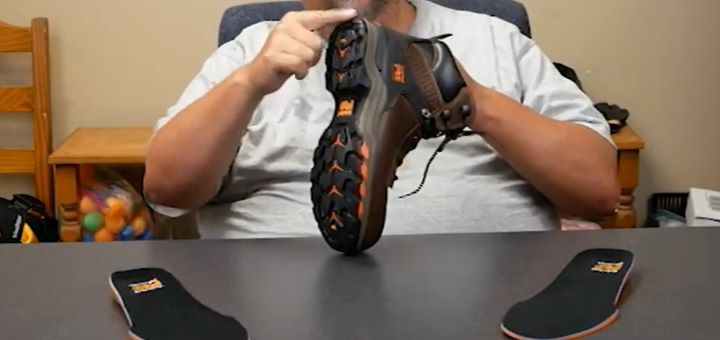 Safety Features – Most safety work boots need safety features to protect your specific work environment. These may include a slip, oil-resistant rubber outsole, steel, alloy, or composite toe, electrical hazard safe materials, waterproofing, and chemical resistant materials.
Materials – Most work boots are genuine leather with a textile lining and a durable rubber sole. Synthetic leather may also be used along with a synthetic sole.
Comfort and Support – For comfort, you can look at a cushioned insole and an EVA or foam midsole to absorb shock. Good arch support and additional stability and support features are ideal for helping prevent back pain.
High Traction Outsole – A lug rubber outsole provides good traction and grip for slip resistance on a variety of floor surfaces.
---
Reviews: The Best Work Boots for Back Pain
These are some of the top brand's ad models of work boots ideal for back pain.
We hope you love the boots we recommend!
So that you know, We may collect a share of sales or other compensation from the links on this page.
---
1
---
2
The Skechers Workshire work boots are available in three colors for the ladies.
They have leather uppers and are electrical hazard safe.
The work boots offer a relaxed fit with a gel-infused memory foam cushioned footbed for comfort.
The outsole is a durable slip and oil-resistant rubber.
---
3
The Caterpillar Second shift work boots for back pain are steel toe safety boots.
They are leather with an ASTM-rated steel toe and durable slip-resistant rubber sole.
For your back pain, they have arch support and cushioned anti-microbial insole.
There is also a moisture-wicking mesh lining and a few more colors available.
---
4
The Timberland Pro Resistor is a leather and textile work boot.
There is a lightweight polyurethane midsole for flexibility and cushioning and Tri-Density outsole and midsole for underfoot cushioning and durability.
The top collar is padded for comfort and support.
They are also available in more colors.
---
5
The Skechers Holdredge Rebem Workboot is ideal for back pain.
They are genuine leather with a slip-resistant rubber sole.
The toe is an ASTM-rated steel safety toe, ideal in a work environment with heavy falling object hazards.
For comfort, there is a memory foam insole and a shock-absorbing midsole.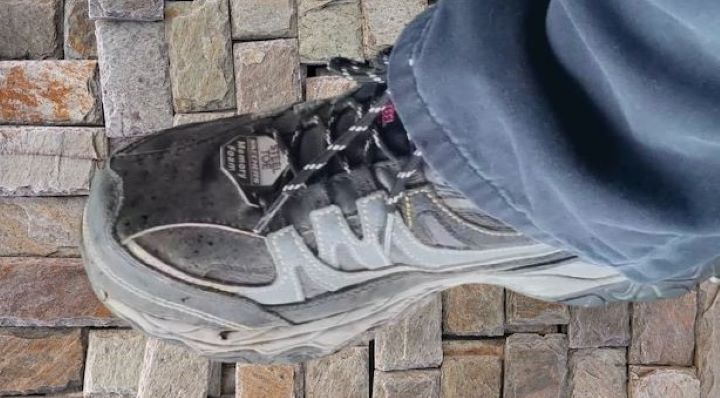 ---
6
The Carhartt work boots have comfort features ideal for back pain.
They are leather work boots with a soft toe, which do not offer much protection against heavy falling objects but are more comfortable on foot and lightweight.
Inside is an EVA midsole with a Strobel PU pad for support and a padded collar.
A durable slip, oil, and chemical-resistant rubber outsole are ideal if you need this type of protection from your work boots.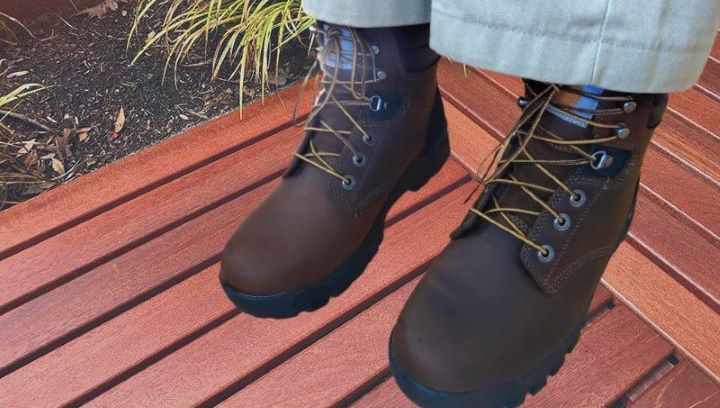 ---
7
The Wolverine Loader is the perfect work boot for back pain.
It has a removable cushioned footbed,
The toe is soft, and there is an energizing wedge sole.
The outsole is slip-resistant.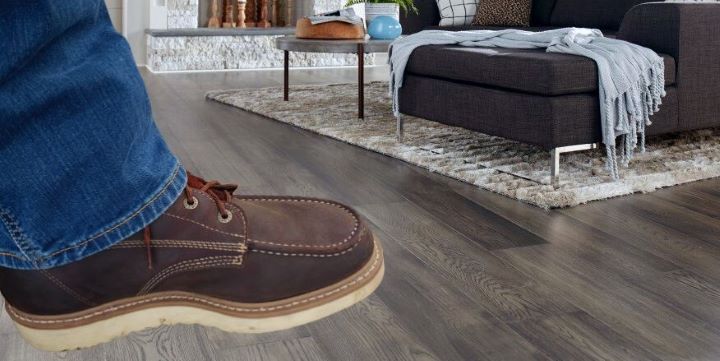 ---
8
---
9
The Skechers work boot is ideal for back pain.
It is a leather work boot with a steel toe.
There is a flexible high traction outsole.
The collar is padded for your comfort.
Also, seam-sealed waterproof.
---
10
The White Ledge is a great work boot for ladies with back pain from Timberland.
It has an ankle-length and hiking style.
Fully waterproof.
There is a shock-absorbing and cushioning midsole and rubber traction outsole.
---
Index Table: Top Rated Work Boots for Back Pain
---
---