Finding the best work boots for bunions can be challenging if you suffer from bunions. Bunions are painful and hard to deal with, making finding shoes that fit your feet comfortably difficult.
A good work boot for Bunions should offer a wide fit, a high and roomy toe box, or wider widths. Secondly, you need to find a work boot with a soft cushioned insole and a more shock-absorbing midsole. Beware of heavy steel toe work boots that may pressure Bunions, and opt for composite toes if you can.
Finding boots that offer support and cushioning is vital for people with this foot condition. By understanding what makes the best work boots for bunion pain, you can decide which pair of work boots will help provide relief so you can continue working comfortably. But that's what we are here for. Keep reading!
---
---
How Your Work Boots can Cause Bunions?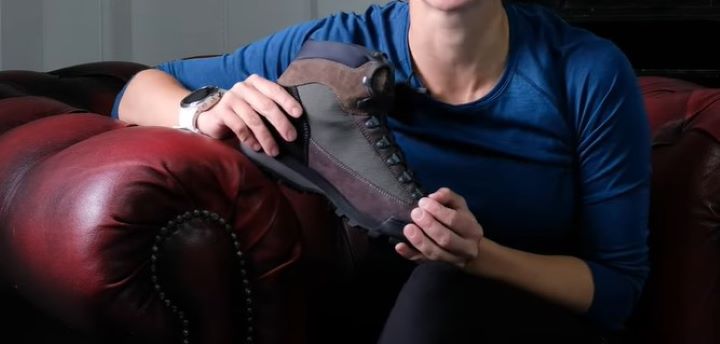 If you need to learn this, I'd like to explain how a Bunion works. It will give more insight into your choice of work boots.
A Bunion is an actual piece of bone, not just some growth, at the base on the side of your big toe and, sometimes, rarely, your small toe. This happens when the bones of the front part of your feet are pulled together, for some reason, and out of place, which then causes the tip of your big toe to push towards the smaller toes, and the joint bone at the base of the big toe to stick out.
It sounds pretty scientific, but bunions are mainly caused by shoes that squeeze the front area of your feet and your toes together or heels that push your toes to the front of your shoes.
That said, there are two ways in which your work boots cause and affect bunions;

Height – Work boots with a high heel, especially with no arch support, will push your forefoot forward into the work boots and place pressure on the toes and forefoot, which is painful if you already have bunions or which may lead to bunions in the end. I recommend a workboat with a very low or no heel. If your work boots have heels, they need proper arch support, which helps prevent your feet from pushing forward.
Fit – Secondly, the fit of your work boot plays a large role in bunions that exist and cause bunions. For example, a tight forefoot, such as the very narrow-toe cowboy boots, will pressure your bunions, causing pain and further deformity. Initially, a work boot with a very narrow forefoot can cause bunions and many other foot ailments.
---
Benefits of the Best Work Boots for Bunions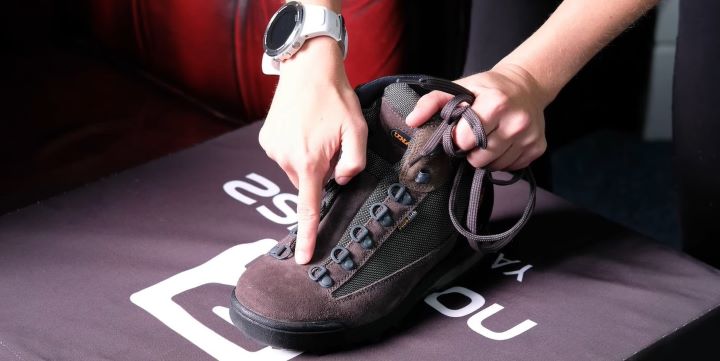 As I have mentioned, work boots with high heels and a narrow toe box are your main culprits for bunions, remembering work boots that lack arch support, especially in heled work boots.
But how will the right work boots help you?
If you aim for a work boot with a roomy toe box, there will be no pressure on your toes and forefoot, which could cause bunions, and if you already have bunions, they will be aggravated or hurt.
A lower heel and proper arch support will properly align your feet to cause less pressure and keep your feet in a position where the toes become squashed together.
Lastly, many work boots offer comfort features such as cushioning and a smooth interior lining that is comfortable and reduces painful bunions.
---
Features of a Good Work Boot for Bunions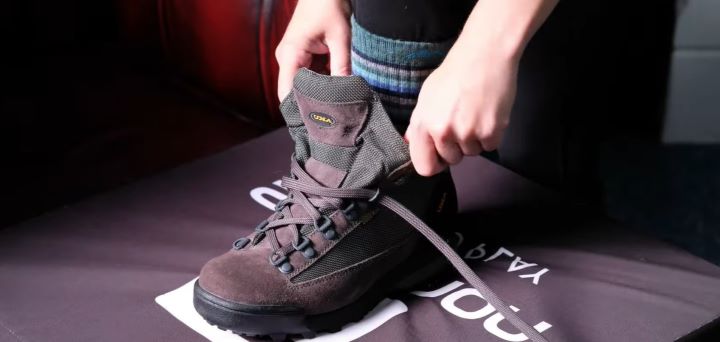 Uppers – The best work boots for bunions should first have a roomy and wide-toe box design. The Uppers can be leather or textile with a smooth interior lining to prevent friction.
Construction – Construction aims more at the durability of the work shoe, in which case I recommended Cement or Welt construction methods.
Support and Comfort Features – As we have said, arch support is vital, particularly if your work boot has a higher heel, such as Logger work boots. A contoured footbed likewise provides good arch support. Cushioning in the insole and EVA Foam or Foam in the midsole absorb shock and provide cushioning that takes the pressure off your bunions.
Safety Features – The Safety Features will depend on your work environment. Safety features include steel, alloy, composite safety toe, Waterproofing, Abrasion resistance, electrical Hazard Safe Materials, and god slip resistance.
Outsole and Slip Resistance – Any best boots for bunions must offer either regular or oil and slip resistance. I think a lug rubber outsole is ideal for this.
---
Reviews: The Best Work Boots for Bunions
These are our Top Choices in Work Boots for bunions.
We hope you love the boots we recommend!
We may collect a share of sales or other compensation from the links on this page.
---
1
---
2
The Caterpillar Diagnostic is also available in wider fits, ideal for bunions.
It has soft leather uppers and a protective steel toe.
The work boot is fully waterproof and insulated for warmth.
It has a cushioning EVA foam insert with gel technology for shock absorbency.
---
3
The Timberland Pro has a Comfortable and roomy fit for Bunions.
It is also available n wider widths if needed.
The work boot has a composite safety toe and a lug TPU outsole that is slip, oil, and abrasion-resistant.
The Uppers are genuine leather with a waterproof lining.
Furthermore, it has anti-fatigue technology support and cushioning.
---
4
The Gravity Defyer is a comfortable and roomy work boot that we chose, especially for the ladies.
It offers Wider width options and a few more color selections.
The work boot is lightweight and breathable with a waterproof membrane.
The rubber outsole ensures good traction and slips resistance.
There is also VeroShock cushioning and shock-reducing technology for support and comfort.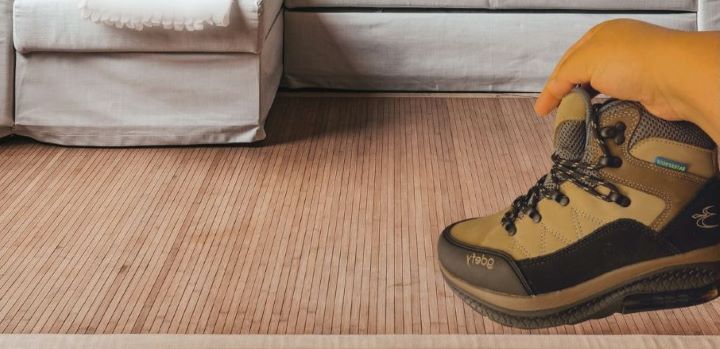 ---
5
The Timberland PRO Titan is the ideal work boot for Bunions in ladies.
It has a PowerFit comfort system and a more ergonomic design for crucial support and cushioning.
The work boots are Waterproof for your protection and have a slip-resistant outsole.
It is genuine and durable leather and well constructed.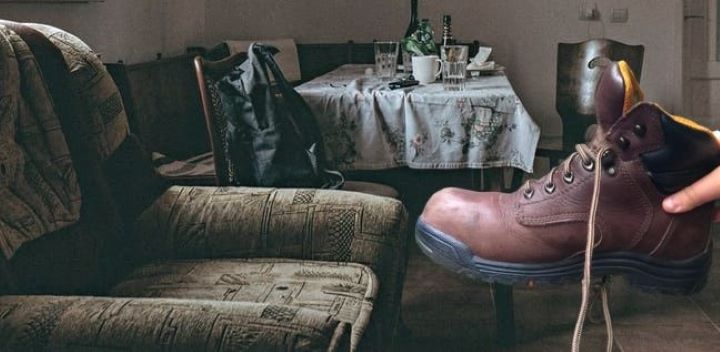 ---
6
The Workshire from Skechers is also a top choice in women's work boots for Bunions.
It offers a comfortable and roomy fit and availability in wider widths.
The work boot is leather with a rubber outsole that offers lug traction.
It is electrical hazard safe and has a steel toe.
There is a gel-infused cushioning footbed for support and comfort.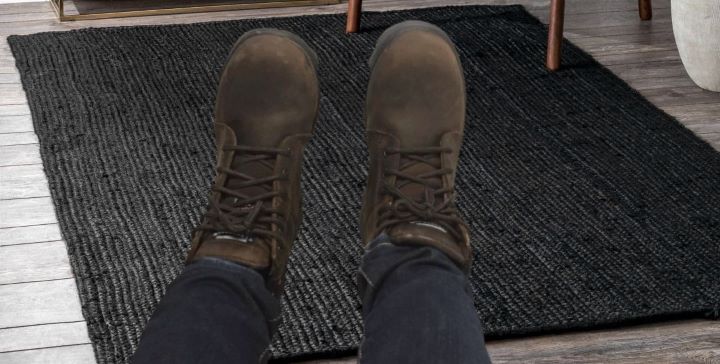 ---
7
The Skechers Argument has a roomy fit for bunions.
It has leather uppers and a padded collar.
The work boots have a steel toe and are waterproof.
There is a memory foam insole for comfort.
---
8
The Thorogood work boots have a wide and soft moc toe for bunions.
It is a leather work boot with a rubber sole.
The wedge sole is comfortable and shock-absorbing.
There is a fiberglass shank for stability.
---
9
---
10
We have a waterproof and steel-toe boot from Ad tec for the ladies.
The work boot has premium leather uppers and a casual style.
They are slip-resistant with a tough rubber outsole.
There is a protective steel toe and full waterproof uppers,
The insole offers pillowy cushioning and support.
---
Index Table: Top Rated Work Boots for Bunions
---
---