Diabetic work boots are specially designed shoes for those who have diabetes. They have special features that help keep your feet as healthy as possible and prevent injuries like foot ulcers.
A diabetic work boot should offer a more accommodating fit, with a roomy toe box and width options. The inside must be lined and seam-free, with comfortable cushioning and a thick rubber outsole or shank for underfoot protection.
Many types of diabetic work boots can be purchased, so knowing what you need before spending money on a pair of these specialized shoes is important.  Here is some information about the various options available.

---
---
How Does Diabetes Affect Your Feet?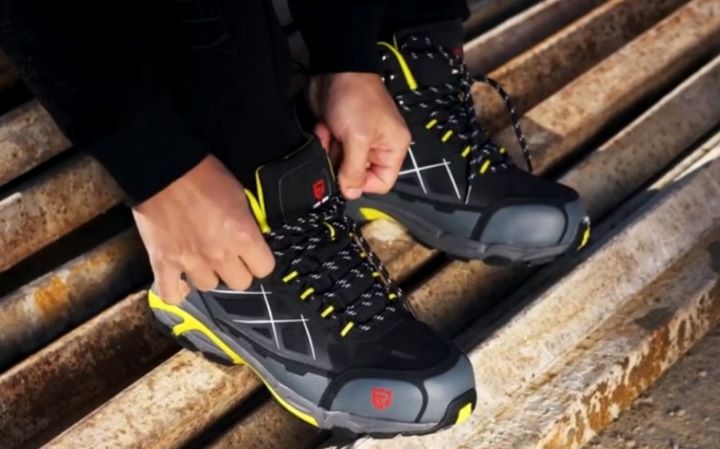 Before we get into the work boots for diabetic feet, let me first explain how Diabetes may affect your feet in the long run;
Nerve Damage – Diabetes can often lead to nerve damage or a condition called Peripheral Neuropathy, which is similar. In both cases, the nerves in your body stop sending signals to your legs and feet. Your legs and feet may become numb, tingly, swollen, and even painful.
Improper Circulation – Diabetes impedes the blood flow to your legs, feet, and other extremities, leading to infected injuries and sores and slow healing. In addition, poor blood circulation can cause pain and swelling and lead to further complications.
Infection – If you consider the two above issues because Diabetes increases glucose in your bloodstream, it generally worsens infections and makes healing much slower. When your feet are numb, and you become injured, you may not notice it. Furthermore, the injury will become severely infected. Poor blood circulation will also increase the infection and slow the healing process.
As you can deduct from this, a significant factor when choosing work boots for Diabetic feet is to choose something that will completely prevent any injury, even chafing or blisters, to your feet.
---
What Should You Look for in Diabetic Work Boots?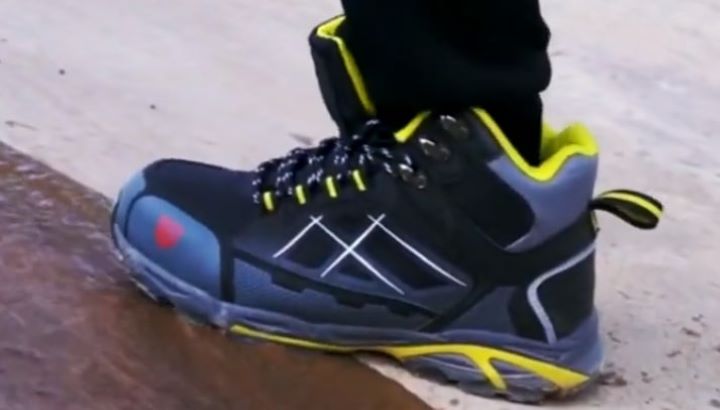 Firstly a good work boot must provide the best safety features for your work environment and the hazards of your occupation. Generally, this means protective steel, alloy, or composite toe. In addition, waterproofing and electrical hazard-safe materials may be required, and most importantly, a slip and oil-resistant outsole.
Besides this, you need to consider the following in a work boot for feet affected by Diabetes;
Fit – The fit is essential, as your feet may develop deformities or become swollen because of your condition. Therefore, I advise a roomy toe box or a wider fit and more flexible and supple uppers that will not cause pressure on our feet. Opting for an Alloy safety toe rather than steel or composite is also better, as the alloy is much thinner and does not take up much toe space.
Seam Free – You want the least friction and irritation on your feet, so look for a seam-free interior with no scratchy bits or edges. Also, please ensure that the heel won't chafe your feet and that there is a smooth moisture-wicking interior lining to keep your feet dry, as wet feet can become blistered.
Comfort is – Good Underfoot comforts, such as a cushioned footbed and midsole, are ideal for relieving pressure and absorbing impact.
Underfoot Protection – This is critical if your feet become numb. An underfoot shank such as steel, fiberglass, or composite will help prevent sharp objects from puncturing your work boots and injuring your feet.
---
Features of Good Diabetic Work Boots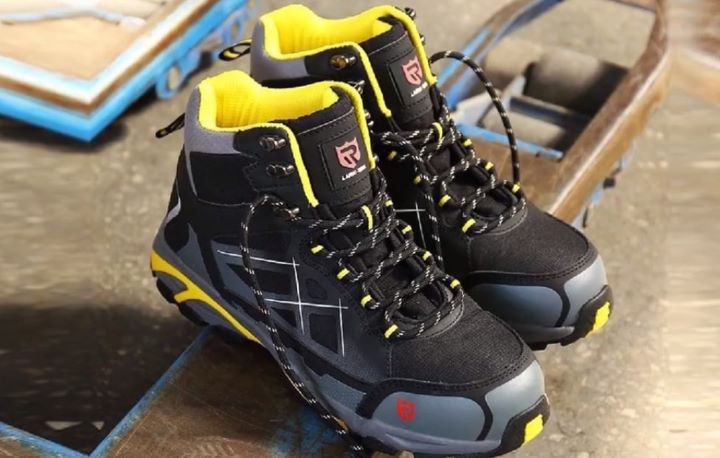 Uppers Design – Look for uppers that are more roomy and relaxed in fit with a roomy toe box.
Size and Fit – Work boots for people with diabetes are usually available in wide and extra-wide widths to accommodate foot conditions such as swelling and deformities. Extra-depth designs are also available that accommodate orthotic devices.
Uppers Materials – Leather, mesh, and more soft and flexible uppers materials are advised. Seam-free interior lining provides less friction and irritation.
Comfort Features – Comfort features include a cushioned footbed, shock-absorbing midsole, memory foam, EVA, and gel. A moisture-wicking interior lining that keeps your feet dry and odor-free.
Safety Features – Safety features such as a steel composite or alloy toe can be added. Because the alloy is thinner, it is recommended. Good safety features are waterproof, slip resistance, oil, and abrasion resistance. An electrical hazard-safe design and features are advised for occupations involving electricity.
Outsole – A lug rubber outsole provides the best slip resistance. Look for oil and slip resistance in the safety features.
---
Reviews: The Best Diabetic Work Boots
Here are some of our top choices in work boots that are ideal for individuals with Diabetes. Also, so that you know, this page includes affiliate links.
We hope you love the products we recommend!
We may collect a share of sales or other compensation from the links on this page.
---
1
---
2
The Timberland PRO Titan is available in wider width options and has a Power Fit comfort system, making them ideal for feet affected by diabetes.
The uppers are 100% genuine leather and completely waterproof for your safety.
The rugged rubber outsole offers excellent oil and slips resistance.
Inside is a breathable and antimicrobial lining and a comfortable cushioned insole.
The boots are lightweight and available in wider-width options.
---
3
The Dr. Comfort Protector and Vigor are excellent work boots for individuals with feet affected by diabetes.
These are proper diabetic support orthopedic work boots with wider widths and adjustable closures.
The uppers are leather, and you can choose from a tan or black option.
The protective toe box design adds extra protection against toe stubbing.
The rubber outsole is durable and ensures good slip resistance.
Inside is a comfortable cushioned, removable footbed, and additional Gel-Insoles are given.
---
4
The Proper Cliff Walker and Pia are hiking boots used as work boots for diabetic feet.
The Cliff Walker has smooth leather uppers, while the Pai features soft nubuck leather uppers.
Both work boots offer a roomy and comfortable fit and are available in wider options.
They are Medicare/HCPCS code A5500 diabetic work boots.
Sealtex waterproof technology keeps you dry, and a hook and loop speed lace-up system for easy lacing.
The rubber outsole is durable and has a self-cleaning system.
Inside is a removable comfort and cushioning footbed.
---
5
The Skechers for Work Synergy is a low-cut boot with many comforts features ideal for persons with diabetes.
These are low-cut work boots that ate roomy and relaxed in fit.
The uppers are syndetic and Trubuck leather that breathes and flex.
Inside are a plush memory foam comfort insole and a supportive midsole.
They are electrical hazard safe and have a lightweight alloy toe that does not take up toe room.
The rubber outsole is a lug and ensures excellent slip resistance.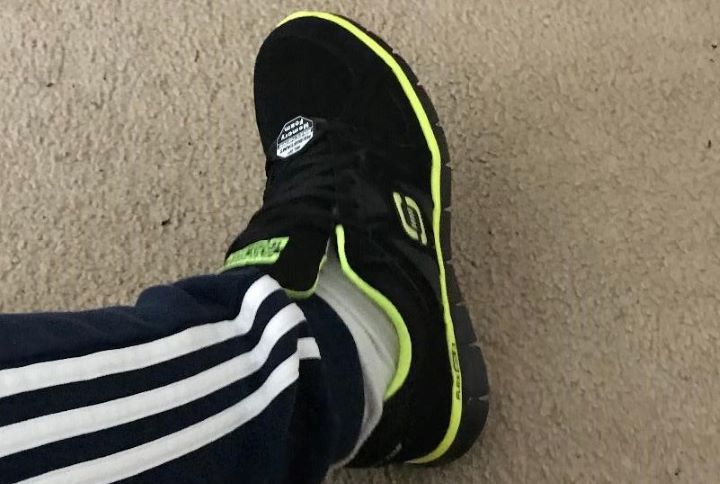 ---
6
The Keen Utility Atlanta Cool-M is a low-cut work boot with wider width options and a comfortable fit for feet affected by diabetes.
The leather uppers are waterproof, with breathable mesh insets and a durable mesh lining.
There is also more color available in this work boot model.
The torsional stability shank ensures excellent stability on uneven terrain and surfaces.
A dual-density, compression-molded EVA midsole ensures excellent cushioning and support.
Furthermore, there are asymmetrical steel toes for safety.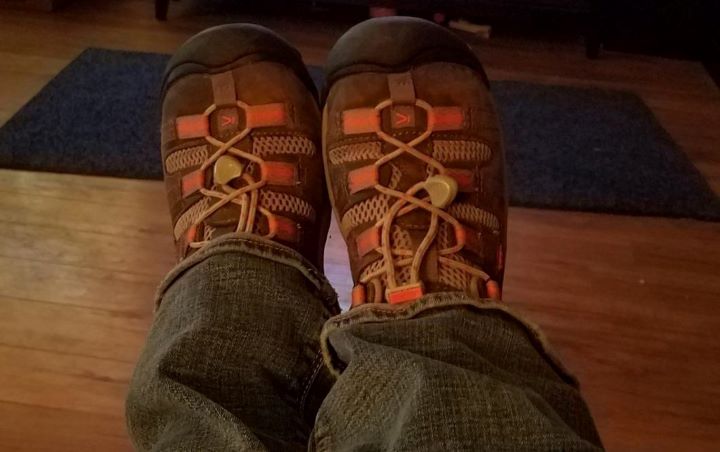 ---
7
The Merrell Moab 2 Mid is an ideal hiking boot for diabetic feet.
The uppers are suede leather and mesh, making these work boots highly breathable and lightweight.
They are fully waterproof and have a bellow tongue to keep water and debris out.
There is a protective, abrasion-resistant additional rubber toe cap.
The EVA contoured footbed has additional zonal and arch support for your comfort and support,
A Vibram TC5+ outsole provides excellent slip resistance on outdoor and indoor terrains.
---
8
The Orthofeet work boots are the best boots for people with diabetes with neuropathy that are designed to keep your feet comfortable all day long.
The non-slip boots will keep the wearer safe on all terrains, from the bathroom to wet roads.
Made with advanced shoe technology, these are incredibly lightweight and put little to no pressure on the feet.
Apart from the ergonomic design, they feature superior cushioning to render pillow-like comfort.
The insoles provide anatomical arch support that relieves all kinds of foot pains.
The two zippers at the back of each shoe make it easy to put them on or take them off.
Apart from diabetes, this pair is also ideal for people suffering from bunions, plantar fasciitis, hammertoes, neuropathy, etc.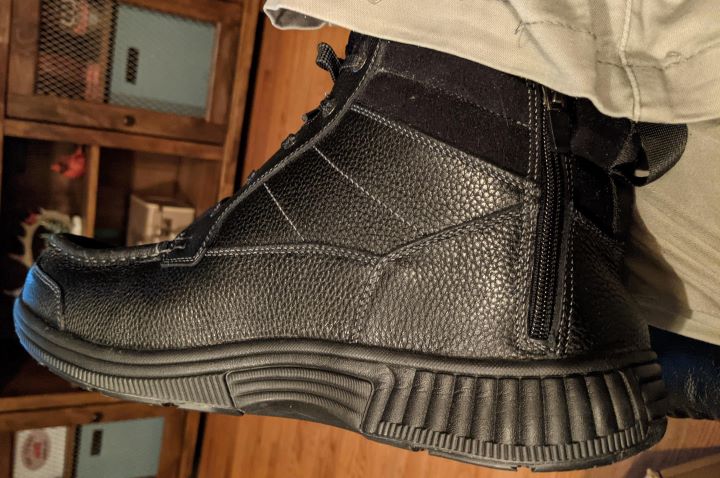 ---
9
The Skechers Workshire work boot is comfortable with memory foam and available in wider width options.
The uppers are 100% pure leather as well as very durable.
There is a steel safety toe for full protection.
The boots are an electrical hazard, safe, and ASTM compliant.
The lug rubber outsole ensures excellent oil and water slip resistance.
Inside is a removable gel-infused comfort and memory foam footbed.
These models are similarly available in wider width size options.
---
10
The Columbia Newton Ridge is a waterproof hiking boot that can be used as a diabetic work shoe.
The Uppers are genuine leather with a moisture-wicking textile lining for comfort.
A few colors are available in this work boot model for your perusal.
The boot is fully waterproof and breathable for all weather conditions.
The midsole offers lightweight support and shock absorbency and a cushioned insole.
The Omni-Grip rubber outsole is ideal for multiple surfaces and terrains.
---
Index Table: Top Rated Diabetics Work Boots
---
---