The Minimalist Boot is designed to approximate walking barefoot closely.
Minimalist boots are more lightweight and flexible and ideal for those who dislike heavy and constricting work boots or boots.
A Minimalist boot will have very light support and comfort features, a soft toe, and less protective features such as reinforced toe bumpers or heavy shanks. It will have flexible unlined uppers and a more flexible and thinner sole.
This article will look at the best minimalist boots out of various boots, from work boots to hiking boots, and their superb features.
---
What Exactly is a Minimalist Boot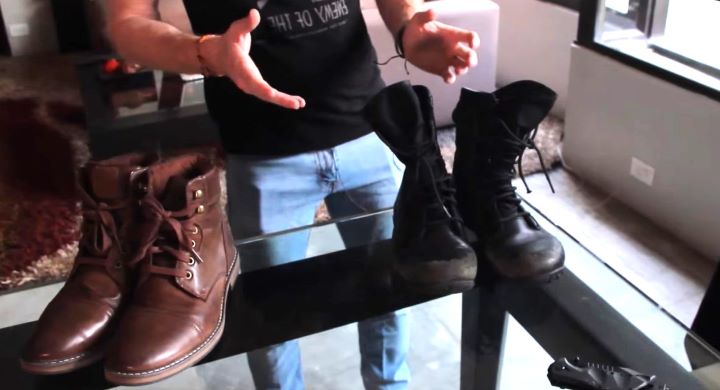 Firstly let me explain to you exactly what constitutes a minimalist boot.
Boots are generally heavy and quite restrictive because they are boots! Sandals with a minimalist design and sneakers will give you much more freedom, but a minimalist boot will offer better protection and warmth.
Minimalist boots are similar to barefoot shoes. They have a flexible sole with little to no cushioning, zero drops, and a thin sole to give you a more underfoot feel. The uppers of a minimalist boot are usually leather or synthetic unlined and flexible.
In our article, though, we also consider minimalist boots with a few comfort and protective features, generally more lightweight safety or hiking boot designs without being completely minimalist.
---
The Benefits of Wearing Minimalist Boots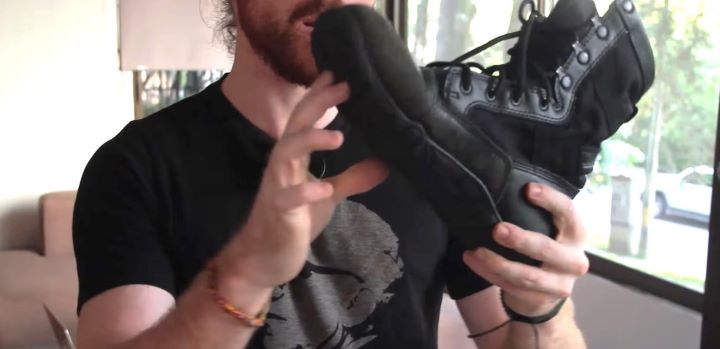 So Why should you choose a minimalist boot?
Lightweight – The Main feature of a minimalist boot is that it is lightweight. A lightweight boot means nothing is weighing you down, so you can move around easily, run, jump, and be free.
Better Ankle Flexibility – Most boots today have a raised heel or a very thick sole, whereas a minimalist boot has a low to zero drop heel and a thinner sole. The thinner zero-drop sole enables your heels to get closer to the ground, allowing more flexible foot movement that improves ankle flexibility and strengthens muscles.
Less Pain – When you walk or run in a minimalist shoe, your heels are closer to the ground, and there is a barefoot feel; you will use your toes forefoot more, which in turn may prevent heel pain.
Strengthens Muscles – Using a minimalist boot, balance the foot muscles and evenly distribute the workload to strengthen and strain the muscles. Your feet will gradually become stronger and less prone to injuries.
Better Toe Room – Most minimalist boots have a wider and roomier toe design, which gives you more room for toe movement and more freedom.
Freedom and Protection – Minimalist boots offer a boot's protection and much more freedom of movement and lightweight flexibility.
---
Features of a Good Minimalist Boots
If you want to get the best minimalist boots, here are a few features to look for;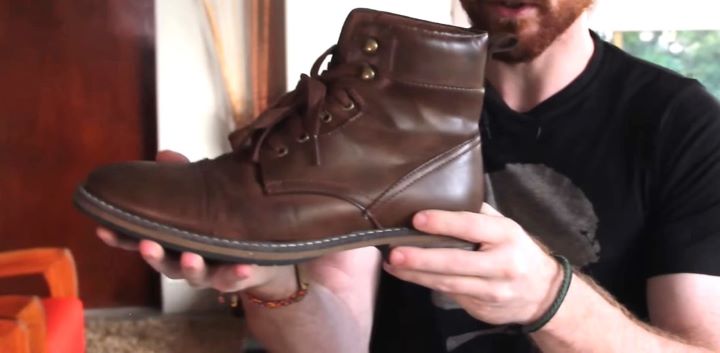 Flexibility – Minimalist boots will have torsional and longitudinal flexibility, so they will seamlessly bend from the toe to the heel. With Torsional Flexibility, the boot will easily bend and flex and return to its original shape.
Stability features – Some additional features to the minimalist boot, such as a sturdy heel and responsive midsole, as well as arch and heel support, may help with stability and support.
Heel Drop – Most Minimalist boots have a low or no heel drop that is 1mm or less. If the heel drop is higher than 13mm, it does not justify a minimalist boot.
Stack Height – The ideal sole thickness at the heel is 8mm or thinner. This is the stack height at the center and heel area.
Lightweight – Minimalist boots should not weight more than 125grams, and should consist of lightweight materials.
Materials – Synthetic or genuine leather for the uppers is ideal. A thin rubber outsole and light EVA midsole are all you need in the sole.
---
Reviews: The Best Minimalist Boots
Here is our list of some of the top available work boots with minimalist designs and materails.
We hope you love the boots we recommend!
So that you know, We may collect a share of sales or other compensation from the links on this page.
---
1
---
2
The Arkbird Chukka is the perfect minimalist work boot suited to less hazardous and harsh work environments.
The Workboot has genuine leather uppers with a Suedetec breathable lining.
It has an excellent all-weather and slip-resistant rubber outsole.
There is a side zip closure for easy on and off.
The work boot has a high rebound foam insole and cushioning for comfort.
The design is sleek and professional; similarly, there are more colors from which you can choose.
---
3
From Xero Shoes, we have the ideal water-resistant and cold-weather ankle boots in a minimalist design.
Excellent performance boots that are ideal for work purposes.
They are very lightweight and available in light color options.
The uppers are natural leather with a flannel lining for warmth.
The toe box is wide and roomy for a comfortable fit.
The rubber outsole is flexible and durable, allowing you to bend, flex, and move easily.
The boot is also waterproof and vegan-friendly.
---
4
The Twisted X work boot has a minimalist, lightweight design and a protective steel toe.
These are premium leather boosts with a lightweight, protective steel toe.
They are the perfect safety work boots with a more minimalist design.
The footbed is cushioned with a moisture-wicking lining and antibacterial treatment to keep you fresh and dry.
There is also an oil and slip-resistant durable rubber outsole,
They are electrical hazard safe and ASTM-rated safety work boots.
---
5
The Vivobarefoot leather minimalist boots have a thermal insole for warmth ad a slip-resistant rubber outsole.
Very minimalistic and basic design boot for all purposes.
The uppers are soft and flexible leather, with two color options.
There is a flexible and lightweight rubber outsole.
The insole has a Thermal construction to provide warmth and comfort.
---
6
The Astral Hiyak boot offers insulated warmth and comfort in a minimalist design hiking boot.
These boots have Flex Grip technology to provide the highest friction on smooth surfaces and better grip and balance. There is razor siping on the sole for better surface contact.
The uppers canvas materails ate Hydrophobic and quick-drying with additional drainage holes,
Inside is an Insulating Airmesh lining that is also quick drying.
The leveled footbed promotes better balance and agility, and the wider toe box allows for better toe room and movement.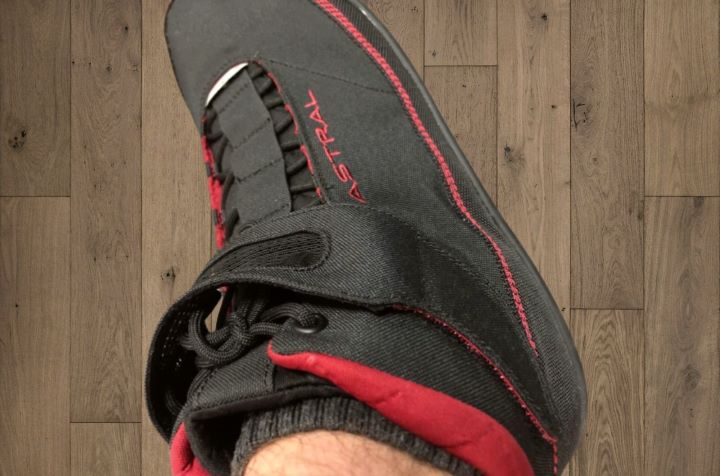 ---
7
A vegan, minimalist hiking boot that is waterproof and has a zero-drop design. From Xero Shoes.
A lightweight comfort and performance boot with a minimalist design.
The boot is fully waterproof and ideal for hiking and wet environments.
The uppers are comfortable and flexible, with a wide, roomy toe box.
There is a durable rubber outsole with a flat heel for better ground feel and traction,
Two-color options are available from which you can choose.
---
8
Here we have a comfortable and durable Tactical boot with a minimalist design from Tactical Research.
Here we have a tactical minimalist boot with an 8-inch standard military height.
For durability, the uppers are 100% cattle hide leather and 1000 denier Cordura nylon.
The midsole is a die-cut shock-dispersing cushioning design.
There is a 100% rubber outsole with an exclusive Vibram Tarsus that is oil and slip-resistant.
The unlined uppers are very lightweight and breathable.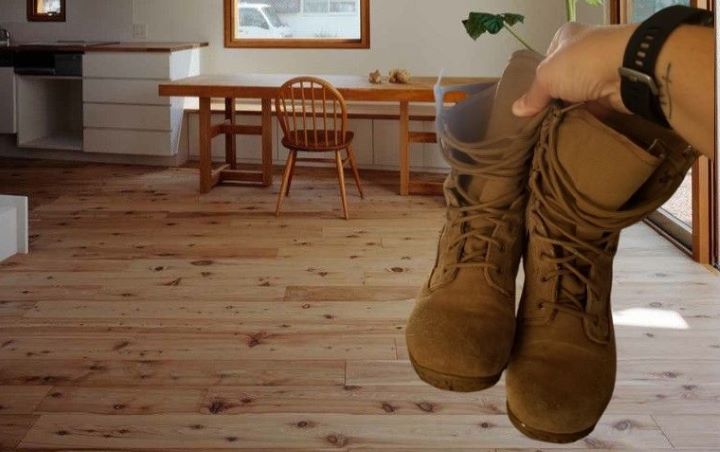 ---
9
A comfortable Barfoot feels minimalist boot from Vivobare is ideal for cold winters.
These are casual, wearing minimalist boots for all occasions.
They are available in black, brown, and tan color options.
The uppers are leather with a synthetic lining.
The sole is flat flexible, and synthetic.
---
10
The Merrell Ontario is the ideal waterproof hiking and work boot.
The Merrell Ontario is a minimalist hiking shoe and boot with a mid-design.
The uppers are leather with a textile lining to wick away moisture.
A Mega Grip Vibram rubber outsole for exceptional slip resistance on outdoor surfaces.
The Kinetic Fit Base is a contoured, removable, flexible footbed for comfort and support.
---
Index Table: Top Rated Minimalist Boots
---
---