If you think all work boots are alike, think again.
Most safety work boots have a few main characteristics that are similar. However, every occupation's features in a work boot become more necessary than other features.
Because plumbers work in difficult positions, they need more flexible work boots that are waterproof and offer lightweight cushioning and support features. Good plumber's work boots need solid leather uppers that have a waterproof membrane with a flexible fit and sole and good underfoot cushioning for support and comfort.
For protection, a rubber slip-resistant sole is ideal. However, you can easily get away with a regular composite toe rather than a steel protective toe.
This is the same for work boots for Plumbers, the best work boots for plumbers have very specific features vital for this line of work.

---
Types of Work Boots for Plumbers
Specialized work boots for plumbers hold a few advantages for this line of work;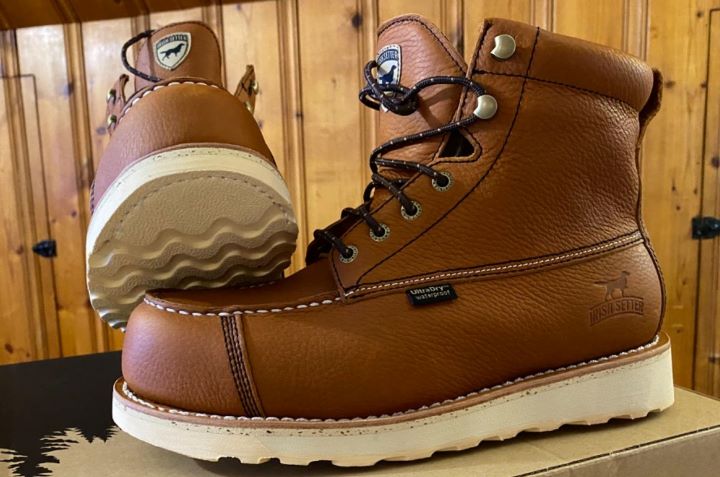 Protection – Plumbers' high-quality work boots protect against potential injuries and discomfort associated with the duties and work environment. They have a slip-resistant sole for slippery and wet floor surfaces and good waterproofing because this occupation handles wet work. A safety toe can also come in handy because you work with reasonably heavy tools and equipment that may fall.
Decrease Fatigue – Work boots for plumbers also have anti-fatigue features because plumbers are on their feet and in difficult positions most of the day. They tend to have a more flexible sole, plenty of energizing cushioning, and good arch support.
Keeping Your Feet Warm and Dry – Besides keeping your feet dry in wet conditions, some work boots for plumbers also offer insulation against cold weather conditions if needed.
---
Types of Work Boots for Plumbers

There are three different types of work boots that you can consider for plumbing work;
Double Sole Work Boots – Double sole work boots have a stiffer and more durable outsole with two pieces of leather or other materials n the sole and is heavier in weight. This sole type provides excellent puncture resistance and will last much longer. Yet, it is mc heavier and also less flexible.
Triple Sole Work Boots – The Triple sole work boot is the most durable and protective and has three layers in the sole. They are also extremely heavy and much less flexible.
Simple Sole Work Boots – A work boot with a single simpler sole design is very lightweight and flexible, much like regular shoes. Still, I would not advise it for Plumbing or industrial work purposes.
---
Features of a Good Work Boot for Plumbers
There are a few main features that distinguish a high-quality Plumbers work boot;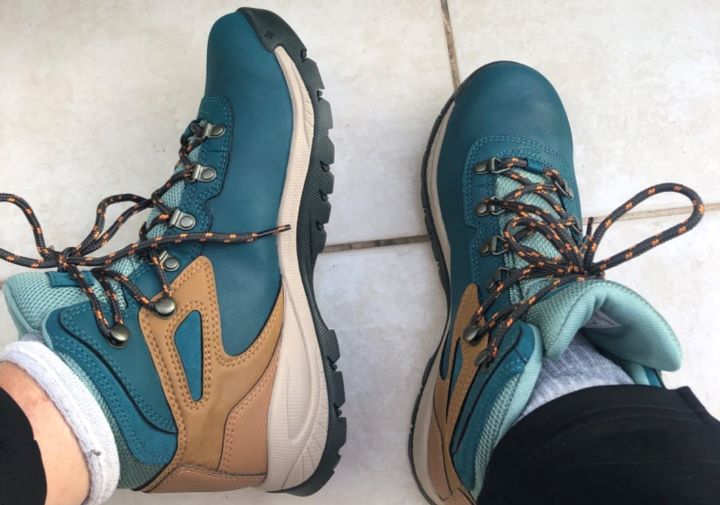 Breathable and Waterproof – Most plumbing jobs will be in wet, sticky, and damp environments, for which you will need a protective waterproof work boot that is also easy to wipe clean. It may get hot, and your feet may become sweaty, so you need something breathable. Gore-Tex is an excellent waterproof lining that is also very breathable.
Safety Toe Or Not – With Plumbing, you will most likely work with reasonably heavy materials and equipment and tools that may fall on your toes. A safety toe such as composite or alloy should suffice and is still lightweight. However, steel is more durable and protective.
The Sole – The Outsole should offer good oil and slip resistance, as you may not know how slippery the surfaces you need to work on are. Always look for a durable lug rubber outsole with excellent slip resistance. Vibram or regular rubber is mostly great options for durability and slip resistance.
Comfort Features – Plumbing may ensure quite a few long hours on your feet, so look for something comfortable. Some padding and cushioning, such as EVA in the midsole and softer cushioning in the insole. Cushioning under your feet helps to keep your feet comfortable and prevents foot fatigue, while an EVA or foam midsole ensures that hard impact is absorbed to protect your feet and joints from strain. Good arch support likewise helps to align your feet properly and, in turn, to spread impact and weight more evenly. A moisture-wicking interior lining can also help with breathability and wick away moisture to keep your feet dry and cool in hot conditions when your feet tend to sweat.
---
Reviews: The Best Work Boots for Plumbers
In the list below, we have some great selections in work boots for plumbers;
We hope you love the products we recommend!
So that you know, We may collect a share of sales or other compensation from the links on this page.
---
1
---
2
The Wolverine Raider is a leather work boot with a rubber sole for Plumbers.
It has a cushioned Multishox insole for comfort and a breathable CK mesh lining.
The outsole is a slip, oil, and abrasion-resistant rubber,
The work boot is durable and waterproof.
---
3
We have a Construction work boot from Dr. Martens that is ideal for plumbing work.
It is available in two neutral color options and more colors.
The work boot has a slip-resistant ASTM-rated outsole and PVC air cushioning for underfoot comfort,
A steel toe cap for protection and a padded collar for a more comfortable fit.
The uppers are durable WP waterproof leather.
---
4
Because of the Waterproof design of the Danner Steel Yardwork boot, it is perfect for Plumbers.
The work boot has waterproof leather uppers with a steel toe.
The stability and durable outsoles are slip and oil-resistant on almost all surfaces.
The work boot has a comfort system which is ideal if you are on your feet most of the time.
It has extremely durable construction and a comfortable lining.
Furthermore, the work boot is electrical hazard safe.
---
5
The Gridworks from Timberland Pro is another excellent work boots for plumbers.
This work boot features leather and textile uppers that breathe well, as well as anti-fatigue cushioning and support technology to keep you comfortable,
The boot is fully waterproof and has a soft protective toe.
The outsole is durable and slip-resistant rubber.
---
6
The Newton Ridge from Columbia is a lightweight, waterproof hiking shoe that ladies can use as a plumbing work shoe.
It has durable, waterproof uppers, high traction, and a slip-resistant rubber outsole.
The boot is very comfortable, with a durable midsole and cushioning.
There are also a few color options available from which you can select.
---
7
The Keen Utility Cincinnati is a flexible and soft work boot for Plumbers.
It is fully waterproof with a slip-resistant rubber outsole.
The footbed and midsole are cushioned for comfort and support.
There is also a composite safety toe.
---
8
The Skechers Argun is a waterproof work boot for plumbers.
It has a flexible high traction outsole and is seam-sealed.
There is a plush memory foam cushioned insole for comfort.
The uppers are made of durable leather.
---
9
---
10
For lady Plumbers, the Ad Tec work boot is ideal.
It is fully waterproof, with a protective steel toe.
The work boot is slip-resistant and has a durable outsole.
Inside is a soft cushioned insole for your comfort.
---
Index Table: Top Rated Work Boots for Plumbers
---
---