Suffering from knee pain, especially when you are working, is one of the worst feelings that will also affect your work performance.
However, the best work boost for knee pain can help to protect your knees and also provide effective relief from knee pain.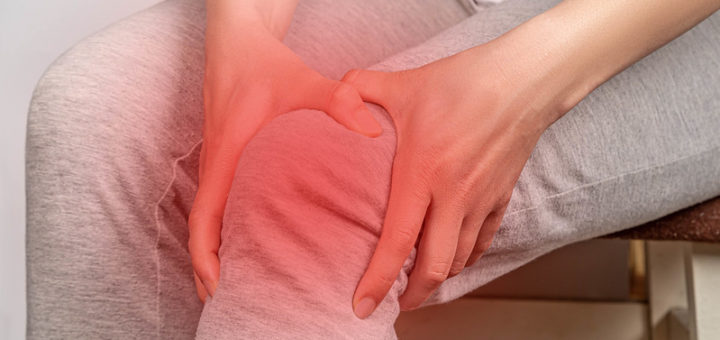 ---
Why Work Boots Cause Knee Pain
If you suffer from knee pain and spend much of your day at work on your feet, you will know that it is vital to get the right work boots for knee pain.
Many work boots have attributes that actually aggravate and even cause knee pain;
They Do Not Deal Well With High Impact – Most work boots do not have special shock-absorbing features to reduce the hard impact of walking, running, and moving around on the worksite. Many worksites also have very hard floors that cause an impact on your feet, ankles, knees and even lower back. Without proper cushioning in your work boots your knees will remain unprotected and the pain can become worse.
An Improper Fit – A very common issue with work boots us that they often do not fit properly and can get looser with wear for a long time. Most work boots are leather and may stretch over time. Loose and ill-fitting work boots can cause instability and imbalance that may cause your knees to go off in the wrong direction. Your knees are small and weak and may also easily be injured with stress caused by ill-fitting work boots.
Heavy Work Boots – Most work boots can be extremely heavy for people with bad knees. The heavy protective features can also cause a lack of ergonomic features which in turn is not good for your knees.
Imbalance – Many work boots have too high a heel and not a very optimal outsole, which can cause imbalance that in turn adds much stress to your knees. The knee is a small and delicate joint that will suffer and injury under continued stress and imbalance.
---
How Good Work Boots Benefit Your Knees
The right work boots for knee pain will help to reduce the pain and symptoms and also protect your knees from more unnecessary stress and strain on them.
The right work boots will have to cushion and support features that relieves strain on your joints and proved good shock absorbency and underfoot cushioning to absorb hard impacts from daily activities.
Most work boots for knee pain will also have a longer shaft that will aid in stability. Along with stability features, it stabilizes your legs and prevents excessive strain on your knees in this particular way.
With good stability and balance and a proper fit, your work boots will allow your knees to bend properly and prevent motions and side motions that may cause injuries or overuse injuries in general.
---
Features of a Good Work Boot for Knee Pain
Work Boos for knee pain need a few of these main features;

Lightweight Structure – Heavyweight work boots can place much unnecessary strain on your knees causing knee pain. So always opt for a more lightweight design in work boots.
Shock Absorbency – Impact or shock absorbency is key to protect your knees. Look for a work boot with nd EVA foam or foam midsole and a cushioned comfort insole.
A Good Outsole – An outsole that provides good traction will prevent slips and falls and improve movement to, in turn, protect your knees.
Safety Features – Work Boots usually have a steel, alloy, or composite toe cap for protection and other protection features such as a steel or fiberglass shank, waterproofing, electrical hazard safe materials, and a slip-resistant rubber outsole.
---
Reviews: The Best Work Boots for Knee Pain
Here are our top choices in work boots that are ideal for knee pain;
---
1
The Skechers Workshire work oot is the perfect solution for knee pain.
The work boot features a shock-absorbing lightweight midsole and a soft and a plush memory foam insole for cushioning.
The padded tongue and collar provide a comfortable fit, and the design has a more relaxed fit.
For safety, there is a nitrile rubber outsole for slip resistance, and a steel toe, the boot is also electrical hazard safe.
It is durable with leather and reinforced stitched seams.
---
2
The Timberland PRO Boondock work boot has anti-fatigue technology with shock-absorbing and cushioning systems that are ideal for knee pain.
There is a TPU outsole with deep lugs that is slip, oil, and abrasion-resistant.
The uppers are genuine leather, and there is a lightweight safety toe cap.
The work boot also offers excellent waterproofing.
---
3
The Danner Steel Yard has a cushioned and support Platform comfort design, ideal for Knee Pain.
The work boot has a lightweight and waterproof leather uppers.
There is a protective steel toe for your safety, as well as electrical hazard safe materials.
The Outsole has a stability design and is a slip and oil-resistant rubber.
The work boot features a comfort Platform with cushioning and support features that are ideal for knee pain.
---
4
The Timberland PRO Titan is a safety work boot for knee pain.
The work boot has a steel safety toe and heat, oil, slip, and abrasion-resistant rubber outsole.
The PowerFit comfort system provides an ergonomically fit and support to reduce knee pain.
It also has to cushion for shock absorbency.
---
5
The Wolverine DuraShock work boot offers excellent shock resistance for your knees.
There are leather uppers and a slip-resistant rubber outsole.
The work boots us insulated with 200 grams of Thinsulate insulation for cold weather.
Furthermore, it has a removable double density footbed for cushioning, and an energy-returning DuraShock design outsole for shock absorbency, along with a fibreglass shank for stability.
---
6
The Carhartt Rugged Flexis a knee pain work boot for the ladies.
The work boot has leather uppers and a lightweight composite safety toe,
It is durable with cement construction and a durable and slips resistant rubber outsole,
Inside is FastDry technology to keep your feet dry and a PU foam cushioned insole along with a EVA midsole for shock absorbency.
the FastDry technology is an excellent and new technology design that will not only wick away moisture but also improve ventilation in these work boots
---
Index Table: Top Rated Work Boots for Knee Pain
---
---