Laces are often the last thing your worry about when it comes to your work boots. However, the laces on your work boots can make a difference to your boots and, of course, add to your personal preference.
Work Boot aces are the first thing that shows wear and tear on your work boots, and you will need to replace them quite often.
Work boot laces come in round and flat options; you need to ensure that the laces are the correct length and width for the eyelets in your work boots. You get textile and leather laces, but I do recommend textile laces. Please make sure they are laces designed specifically for work boots and not regular sneakers or athletic shoe laces.
So, look at some of the best work boot lace options available.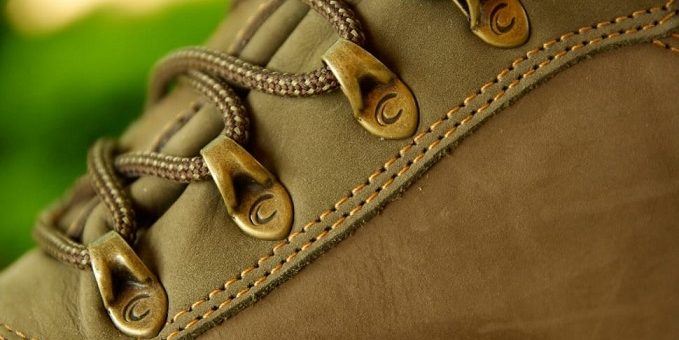 ---
Choosing Work Boot Laces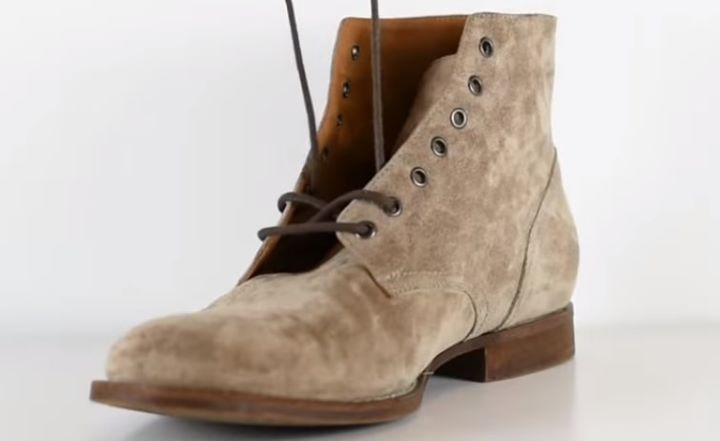 Workboot laces are just as good as other accessories you spend money on. It would help if you found something good quality and worth spending money on.
To do that, you need to ask yourself these few questions;
How Often Do You Wear Your Work Boots? – If you wear your work boots daily or very often, there may be plenty of wear and tear on them, and thus you need work boot laces that are more durable to last longer.
How Many Pairs of Laces Do You Need? – Do you wear one pair of work boots or have more than one pair of work boots? Also, do you regularly replace your work boot Laces? If you answer yes to these or one of them, I would advise buying bulk or more than one pair of laces that you have at hand when needed.
Where Do You wear Your Work Boots? – Do you work in wet or dry work environments, as these make a difference in your choice of work boot laces? Work boot laces accommodate wetness, heat, and other work environments.
What Types of Work Boots do Your Have? – Some work boots similar to athletic shoes, such as hiking boots, can use athletic type or hiking laces, whereas longer work boots and industrial work boots may need longer and different thickness and designs of laces.
---
What is a Good Work Boot Lace
So, what exactly are good work boot laces?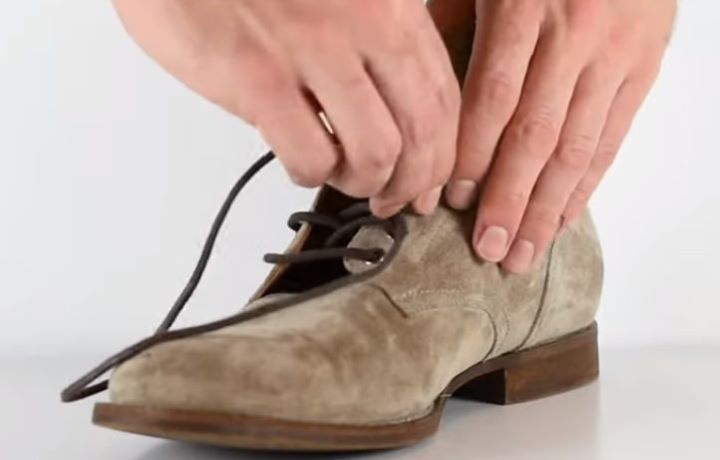 There is so much more to work boot laces than you might think, and if you select the right work boot laces, they can last you a very long time.
Heavy-duty boot aces will work together with your work boots to make them as safe, durable, and secure fitting as possible.
Laces for work boots take quite it of abuse, and therefore they need to be of good quality.
Work boots laces need to be non-slipping, non-stretching, and non-fading. Kevlar and nylon are two excellent durable materials for making work boot laces.
Tactical laces are ideal for tactical and work boots and are equally strong and resistant.
Then you also get specific replacement laces for use on particular work boot brands and models.
Many work boot laces are also fire retardant and unbreakable; they are also designed to fit a work boot perfectly.
---
Features of a Good Work Boot Laces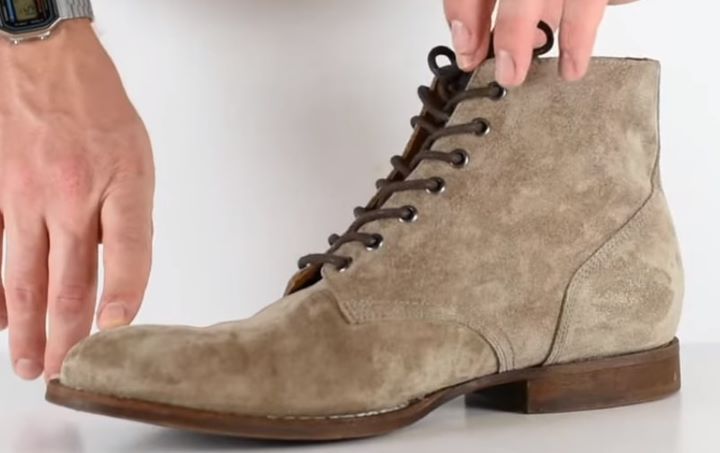 Here are a few ideal features that you can consider in the best work bootlaces;
Material – Work Boot laces can consist of organic materials such as cotton, jute, hemp, or leather; these are popular and look good; however, they wear out quite fast. Then there are synthetic options, such as Polyester, Kevlar, and nylon, that are much more durable.
Length – The Length of your work boot laces are very important as you need the correct length for your work boots so that you can easily them without them being too long or too short. The length in inches can be calculated according to the number of eyelets on the work boots; for 5-6 eyelets, a length of 45 inches is ideal; for 607 eyelets, 54 inches; for 7-8 eyelets, 63 inches; and 8-9 eyelets 72 inches in length.
Style – You get different styles of work boot laces; there are two basic types, flat or round, and self-tie options. A Flat shoelace is your best option because they stay tied for longer, and they feel more comfortable on top of your feet because they are flat. Although your work boots have a thick tongue, you could opt for a round-shape shoelace.
Special Features – Some shoelaces come with different features to suit your specific needs. They may resist stress, heat, fire, chemicals, water, and even UV exposure. Some of these factors make them more ideal if these issues are a part of your work circumstances.
---
Reviews: The Best Work Boot Laces
Here are some of the best available shoe lace brands and models for your work boots;
We hope you love the products we recommend!
So that you know, We may collect a share of sales or other compensation from the links on this page.
---
1
From Shoeslulu, I have chosen their flat shoelaces for your work boots.
The laces are 100% durable cotton and have a premium canvas strength, which is extremely durable and reliable for your work boots,
They are flat, so they are more comfortable and durable in general.
The laces come in many elegant colors and are ideal for boots with 6-7 eyelets.
---
2
From Miscly, we have round work boot laces.
The laces come in a set of three pairs of heavy-duty work boot laces,
They can be obtained in different colors and lengths for different types of work boots.
The laces are very strong and heavy-duty in design.
---
3
The Ironlace is said to be an Unbreakable lace for your work boots.
The laces are stretch free and non-slip in design,
They will not come undone, and their color will not fade with time.
They are corrosion-resistant and abrasion and chemical-resistant work boot laces,
Extremely strong and fireproof.
---
4
Lock Laces are designed specifically for work boots.
These laces come in three premium laces for your work boots.
They are elastic and heavy-duty laces for work boots.
The laces have a specific trim to fit the size. You can easily cut to your required length.
They are very durable and long-lasting laces for your work boots.
There are also some more color options available to you.
---
5
From TOEFL, we have laces that are genuine leather for your work boots,
You get one pair of genuine leather laces with your purchase.
The laces are versatile for a variety of shoes and boots as well as easy to size.
They come in a few color options and are 72 inches in length.
You can cut them to get the right size.
---
6
The Danner work boots laces will easily fit Danner work boots, as well as a variety of other work boots.
They are heavy-duty work boot laces designed specifically for this purpose.
The laces are made of premium materials with technology for strength and resistance.
They are also available in a few more neutral color options.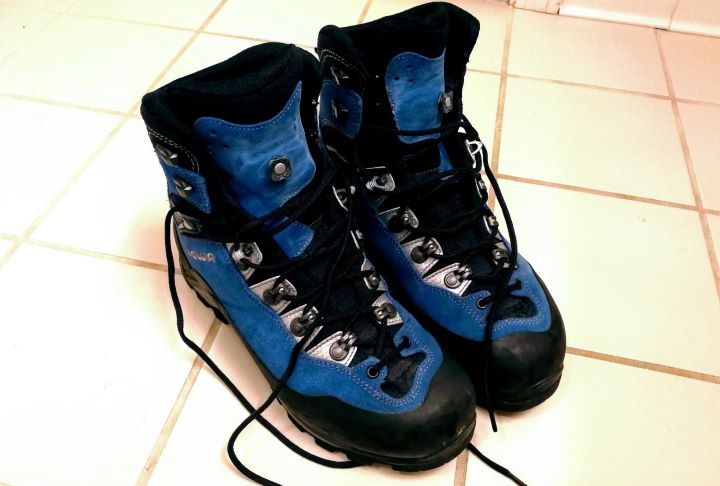 ---
Index Table: Top Rated Work Boot Laces
---
---