The two primary features of the best work boots for high arches are safety and comfort first. Though durability is also a factor, your safety and the comfort of your feet are always the most important.
A High arch is not the most common type of work boot, but it becomes easier when you look at the needed features for this arch type.
If you look at athletic shoe models for high arches, the most recommended styles are shoes with neutral support features, plenty of cushioning, and a more roomy fit.
The work boots we have chosen will combine these elements to give you neutral support, cushioning, and an accommodating fit for higher arch types.
This article considers all the work boots' safety, comfort, and durability features with arch support. Read on!

---
---
How a High Arch May Affect You?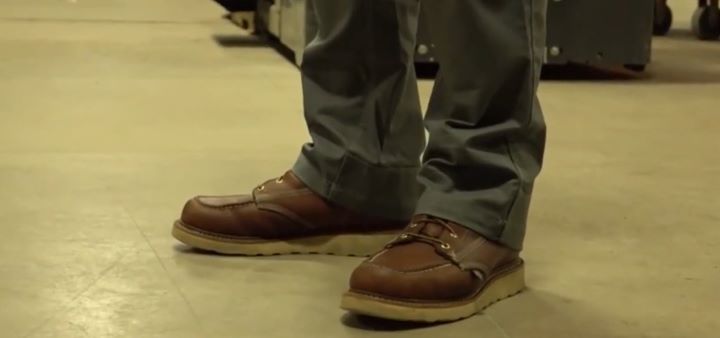 The curved area between your heel and the ball of your foot is called the arch of your feet, and if this area is higher or even lower than normal, it may cause problems with your feet and mobility.
A higher than normal arch can lead to occasional pain and discomfort and more severely permanent structural changes.
There are a few issues related to High Arched feet;
Plantar Fasciitis – People with High Arches are prone to this condition, which refers to inflammation in the tissues connecting your heel to your toe, supporting the arches. The pain is felt in the heel and may also occur throughout the foot's arch.
Foot and Ankle Instability – A high arch causes your heels to tilt towards the middle of your body. This tilt leads to ankle and foot instability, which can cause pain and increase your risk of ankle strains and sprains.
Hammer Toes – Hammer Toes refer to a deformity of the second, third or fourth toe, where they bend in the middle joint and become rigid and stiff with time. This condition can be quite painful and more likely to occur in those with a higher arch type.
Metatarsalgia – High arches are the most common cause of Metatarsalgia. This problem occurs when the balls of your feet become inflamed because of excess impact and strain on them. You may feel a burning sensation, aching, pain, or numbness in the balls of your feet. Metatarsalgia, if not treated, can later affect your back, hips, and mobility.
---
How Work Boots for High Arches Can Help You?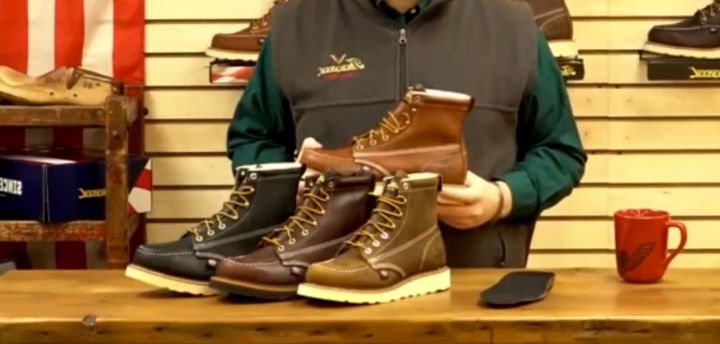 The proper work boots for high arches can help relieve pain and prevent further damage to your feet and knees.
Besides considering your footwear's safety features for your work environment and industry standards, you must find a comfortable work boot.
For a high arch, the main aim of the work boot is to provide additional arch support, good underfoot cushioning, particularly in the heel and forefoot area, as well as a slightly elevated heel to reduce pressure on your arches.
One more thing to remember is never to wear work boots that are too flexible and flimsy for a person with high arches.
---
Features of a Good Work Boot for High Arch Support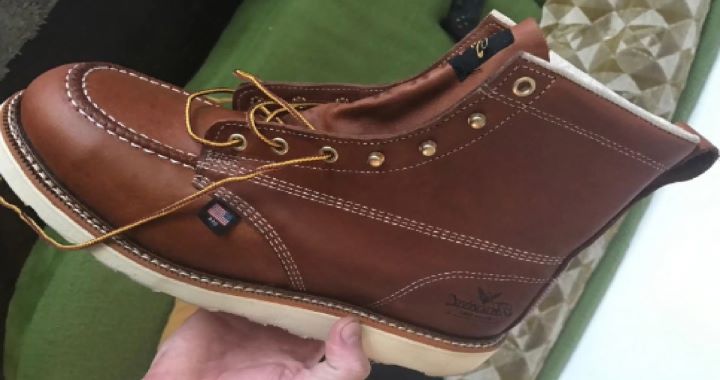 Uppers – Leather, Nylon, and Cordura all make for very durable uppers in a work boot. A mesh or textile interior lining provides good moisture wicking capabilities.
Midsole and Insole – Cushioning insole, especially a contoured or ergonomic design insole or footbed, provides good arch support and comfort higher arch type. In addition, a foam or EVA midsole ensures excellent shock absorbency.
Safety features – The main safety features include waterproofing and abrasion resistance, electrical hazard-safe construction, and an oil and slip-resistant outsole. In addition, steel, composite, or alloy safety toe protects against heavy falling objects and compression hazards.
Outsole – Rubber or TPR materials for the outsole is ideal, along with a lug tread for slip resistance.
---
Best Removable Insole for High Arches
1
Soul Insole Shoe Bubble Orthotics Are the #1 Choice by top Athletic Therapists and Medical Practitioners worldwide for High Arches.
Soul Insole Shoe Bubbles gently guide the feet to alignment, training your foot to strengthen its natural muscles, which leads to long-term relief from foot and leg pain, among other issues.
They work with your shoes to provide the ideal arch support for high arches.
Shoe Bubble orthotics come in multiple sizes and thicknesses for men, women, and children and fit in all kinds of footwear, including sandals, dress shoes, and athletic shoes.
With their simple peel-and-stick adhesive backing, you can easily secure them. You may wash them as needed, and the adhesive will renew so you can move them from shoe to shoe.
These comfortable memory gel orthotics feel like "walking on clouds," Since they are so small in size, they will not make your shoes too tight!
---
Reviews: The Best Work Boots For High Arches
These are our top choices for the best available work boots for persons with a High Arch type.
We hope you love the work boots we recommend!
So that you know, We may collect a share of sales or other compensation from the links on this page.
---
1
---
2
The Keen Utility Cincinnati work boot is a full safety boot with a comfortable cushioned insole for high arch support.
The Wedge sole design is ideal for working on hard and flat surfaces and will not track dirt.
The uppers are genuine leather and have a textile lining.
The rubber outsole offers excellent oil and slip resistance and is quite durable,
The uppers are fully waterproof and breathable.
There are a comfortable cushioned insole and PU midsole.
---
3
The Keen Utility Detroit XT has all the comfort and support features you need for a high arch and safety characteristics.
It is a tough and durable work boot for construction and industrial work.
The uppers are genuine leather as well as have an electrical hazard-safe construction.
There are durable, slip-resistant rubber outsole and steel toe for protection and safety.
A contoured heel lock design provides stability and contoured underfoot protection and support.
Inside is a removable metatomical PU-cushioned footbed.
---
4
The Merrell Moab 2 Mid is a hiking boot with comfortable cushioning and is ideal as a work boot.
This one is more of a hiking boot with outstanding features for outdoor work.
The uppers are breathable leather and mesh with a waterproof membrane to keep you dry.
The sole is a Vibram TC5+ design rubber for durability and grip.
For comfort, there is an EVA contoured cushioned footbed and moisture-wicking lining.
A rubber toe cap also protects you against stubs and abrasions.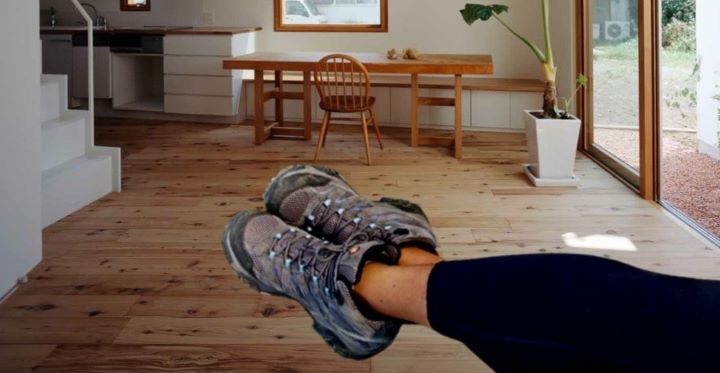 ---
5
The Danner Steel Yard is a durable waterproof work boot with a comfortable design to support a high arch type.
The Upper is durable and lightweight leather with a wider, more roomy toe box.
The work boot has a Danner Dry Waterproof lining for protection and a Steel Safety Toe.
There is a Steel Yard outsole for better stability and support with a lugged rubber that is slip-resistant.
The work boot is electrical hazard safe and ASTM rated.
It has a Comfort System Platform that is ideal for high arches.
---
6
The Ariat ranch Work Boots offer excellent high arch support and an easy pull-on design.
The Uppers are genuine leather with a smooth and comfortable fabric lining.
High arch support has four layers of cushioning in the footbed, offering support and comfort.
The wide square is roomier and more comfortable for your toes.
This one is a pull-on design work boot that offers fully waterproof protection.
The rubber outsole is highly durable and slip-resistant.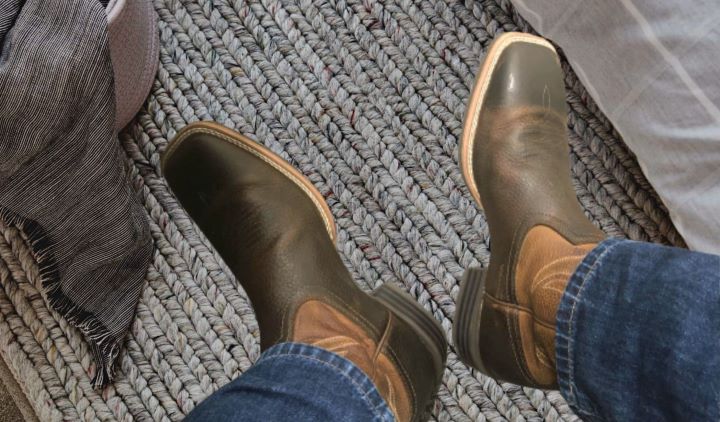 ---
7
The Columbia Newton Ridge is a hiking boot with advanced technology to support high arches that can be used as a work boot.
The Advanced technology lightweight support midsole and superior cushioning offer high energy return and better support for a high arch type.
The work boots are genuine leather with adjustable lace-up features.
There is an Omni-Grip slip-resistant, durable rubber outsole with a dual-winter tread pattern for slip resistance on snowy and icy surfaces.
The boots are fully waterproof and offer good insulation in cold weather conditions.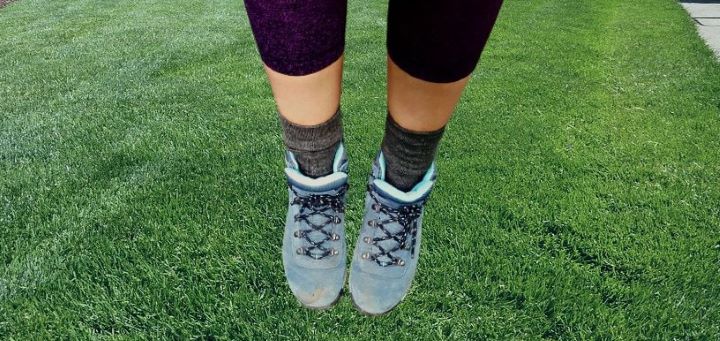 ---
8
The Skechers Workshire work boot is durable, safe, and offers excellent support and comfort for a high arch type.
These are two comfortable and supportive work boot models from Skechers.
Skechers' work boots feature a Memory foam plush cushioning insole, and the Peril model also has a gel-infused memory foam insole.
Both boots are leather with a relaxed fit design.
A rubber outsole provides excellent slip and oil resistance.
---
9
The Timberland PRO Boondock is a waterproof work boot with cushioning and light stability features that are ideal for high arches and people who tend to overpronate.
The Uppers are 100% genuine leather, and there is a protective toe bumper and, similarly, a composite safety toe.
The workboots are fully reinforced and seam-sealed waterproof for full protection.
There is likewise a lug, high traction oil, and slip-resistant rubber outsole.
The Anti-fatigue comfort system fully supports your feet and arches and provides shock-absorbing cushioning.
---
10
The Lugz Drifter has plush memory foam to cushion higher arches and has a durable waterproof design.
The classic leather work boot is available in more color options.
The uppers are synthetic with a padded tongue and collar for your comfort.
It has a Flexastride flexible memory foam cushioned insole and a supportive midsole for support there.
The TPR outsole has a lug design and is very slip-resistant.
---
Index Table: Best Insole for High Arches
---
Index Table: Top Rated Work Boots for High Arch Support
---
---