If you have walked in extreme conditions or on very slippery and wet floors, you can testify to how important it is to have good work shoes with proper gripping outsoles.
The Vibram outsole is an iconic outsole design created with a very lug tread and rubber to improve traction and slip resistance.
The work boots we have chosen will all have the original Vibram rubber sole; they are safe and industrial work boots that are durable and come with many other comfort features.
In this article, we will specifically be looking at work boots that have a Vibram rubber outsole.
---
Vibram Rubber Soles and Their Benefits
Vibram rubber outsole is one of the most iconic outsole designs available today, and rightfully so;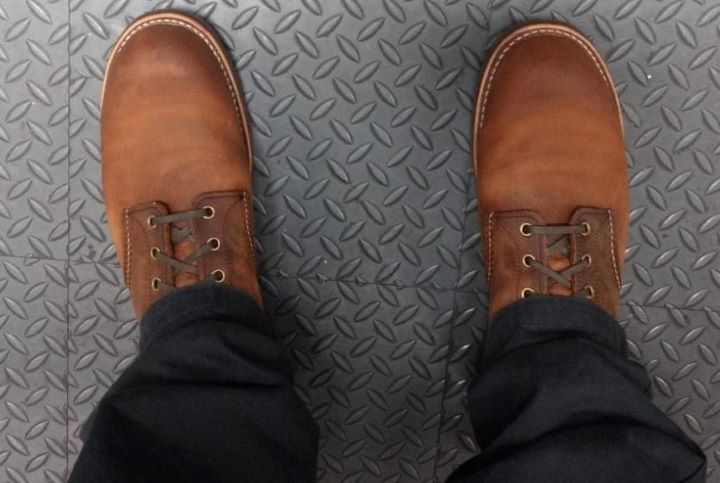 Excellent Slip Resistance – Vibram rubber Outsoles are well-known for their superior slip resistance and excellent quality. Their soles are water-resistant and offer a comfortable, lightweight grip.
Vibram Soles can be Resoled – You can resolve a Vibram rubber outsole, which is easily available. However, you will require a good cobbler as it can be tricky to resolve a Vibram rubber work boot.
Durability – Vibram rubber outsoles are well known for their extreme durability, with some claiming that their Vibram soles have lasted up to 15 years. Compared to regular rubber outsoles, Vibram soles are far more durable and tough.
Waterproof – Most Vibram footwear is designed to repel water, and most shoes with a Vibram sole will have a waterproof layer or membrane. Vibram rubber outsole does not absorb water as a regular rubber outsole but rather repels water.
---
Uses for Vibram Sole Boots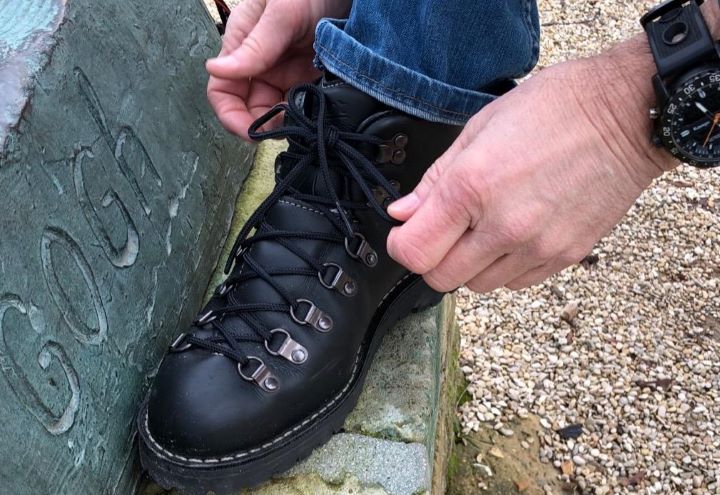 Because of their extreme durability, grip, and water resistance, Vibram rubber sole boots are ideal for climbing and hiking, as you will see with many hiking and climbing boot models that all feature Vibram rubber outsoles.
On the other hand, there are quite a few work boot models, especially hiking-style work boots and logger work boots that feature a Vibram rubber outsole.
---
Features of a Good Work Boot with Vibram Soles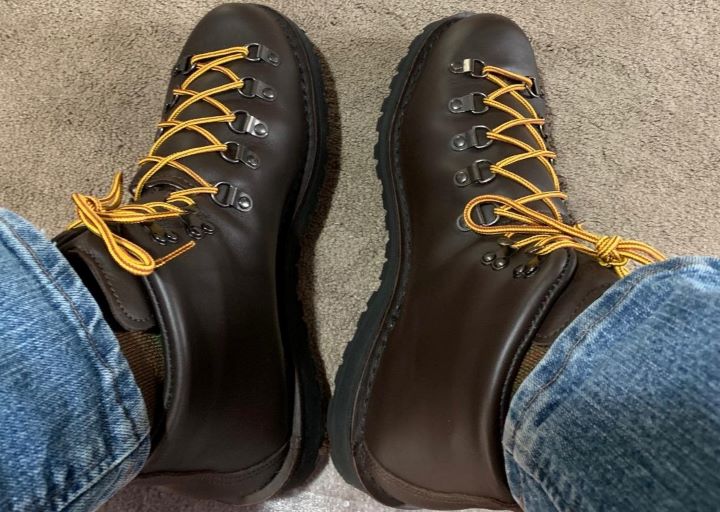 Uppers – Most work boots have genuine or synthetic leather uppers that are durable and resistant. Some models may have textile or blended leather and textile uppers for breathability. Most work boots have a moisture-wicking lining to keep your feet dry and comfortable.
Comfort Features – Our selection of work boots with Vibram rubber soles come with comfort features such as Pu or EVA insoles and footbeds, cushioning, supportive shanks, and support features.
Safety Features – I have included work boots with safety features such as protective toes, waterproofing, electrical hazard-safe materials, and slip resistance.
Outsole – The Outsoles on all the chosen work boots are Vibram Rubber outsoles that offer exceptional slip-resistance on wet, slippery, and even oily floor surfaces and outdoor surfaces.
---
Reviews: The Best Work Boots with Vibram Soles
In our list, you will find a variety of work boots, as well as hiking work boots that all feature the popular Vibram rubber outsole;
We hope you love the products we recommend!
So that you know, We may collect a share of sales or other compensation from the links on this page.
---
1
---
2
The Timberland Pro Hyperion is a durable and protective work boot with a Vibram sole.
The work boot has a more lightweight protective Alloy steel toe and is fully waterproof.
It is a hiker-style work boot with leather, textile uppers, and a padded collar.
An EVA midsole and anti-fatigue technology is cushioning for your comfort,
It is durable and lightweight with cement constriction and premium leather,
The Vibram rubber outsole offers excellent traction and stability with a slight heel.
---
3
The Danner Mountain Light work boot is a lightweight hiker-style boot with a Vibram sole.
It has durable leather uppers with a breathable, waterproof, Gore-Tex membrane.
The work boots are cushioned for comfort and support and are very lightweight.
They have a Vibram Kletterlift outsole with traction technology and shock absorbency.
The work boot comes in more colors from which you can choose.
---
4
The Asolo is an unknown but reliable work boot brand that similarly features the popular Vibram outsole.
It has leather uppers with a Gore-Tex breathable and waterproof lining.
The uppers are full-grain leather and durable with a secure metal lace-up system.
They are hiking-style boots with a TPS and shock-absorbing Vibram rubber outsole.
There is a Cambrelle interior nylon lining to wick away moisture and keep you comfortable.
---
5
The Merrell Ontario is a Hiking Style work boot that comes in a few color options.
The work boot features a Vibram mega grip outsole for outdoor trails and uneven surfaces.
It has leather uppers and a metal lace-up system that offers excellent durability and a quick lace-up system.
The work boot has a Kinetic Fit base and a removable contoured footbed for your comfort.
---
6
The Danner Quarry us and eight-inch work boots for logging and similar occupations.
The work boot features a popular Danner Quarry Vibram outsole engineered as a solid piece with the EVA midsole for durability.
It has leather uppers and a comfortable Ortholite Footbed.
The outsole is both oil and slip-resistant.
---
7
The Chippewa logger work boot similarly features the Vibram rubber outsole.
As you will see, it has a Vibram One-piece Yellow Plug logger style sole with a heel.
The uppers are waterproof Bay Apache leather with Goodyear welt construction.
It has a steel protective toe and is slip and oil-resistant.
There is a 4 Iron Rubber midsole for shock absorbency and a removable, comfortable cushioned insole
---
8
The Georgia Logger work boot is a work boot with a Vibram sole.
It has a logger-style Vibram sole that very lugs, with a heel for stability.
The work boot has full-grain leather uppers and an eight-inch shaft.
It has Goodyear Welt construction for durability and a steel shank for stability.
Furthermore, the is a comfortable insole and shock-absorbing midsole.
---
Index Table: Top Rated Work Boots with Vibram Soles
---
---