Besides protection against the many hazards in an industrial work environment, you also need to consider Comfort in work boots. Orthopedic work boots might be just what you need.
Many individuals may suffer from a specific foot condition or deformity that requires orthopedic comfort features from a work boot. This article looks at some of the best orthopedic work boots that cater to various foot conditions and deformities requiring such relief.
Orthopedic work boots will firstly have a wider and more roomy fit, especially in the toe box or extra depth. They may have a removable insole to allow you to use your orthotics or a more supportive, anatomical, cushioned footbed design. Light stability features, and good cushioning, especially in the heel, are ideal for preventing back pain.
---
---
What Exactly Constitutes Orthopedic Work Boots?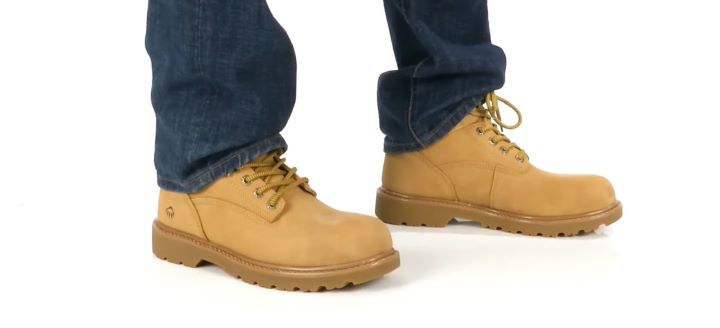 Orthopedic work boots are a must-have for any worker who plans on spending their day walking or standing. The design of these shoes has been carefully thought out to fit with the natural structure of your foot seamlessly while providing stability where it's needed most – from heels up through ankles!
Orthopedic features usually consist of:

Extra Cushioning – The medical benefits these boots offer are prevention against common foot pain as well long term back problems such as heel spur formation due to abnormal structures beneath skin level where most people wear their orthopedic sandals because they have extra cushioning which absorbs shock when you walk.
Plantar Fasciitis – You can dull the pain of Plantar Fasciitis by wearing orthopedic soles lined in boots. The heel bone is connected to our toes via a ligament called the Plantar Fascia, which passes through the arch of your foot and causes discomfort when we stand for long periods without taking breaks or weight it at times throughout each day. Orthotic footwear helps cushion every step you take.
Diabetics – For people who have diabetes, orthopedic work boots come equipped with shoe inserts that prevent skin blistering.
Suitable for Longer Shifts – Working long hours on your feet is no easy feat. But with orthopedic work boots, you can take Comfort where ever it leads throughout the day- even if that means being less grumpy! The specially designed toe boxes fit naturally to each individual's foot, ensuring optimal proprioception, which helps reduce pain points while walking/working for 10 – 12 hour shifts.
---
How and Orthopedic Work Boot Will Help You?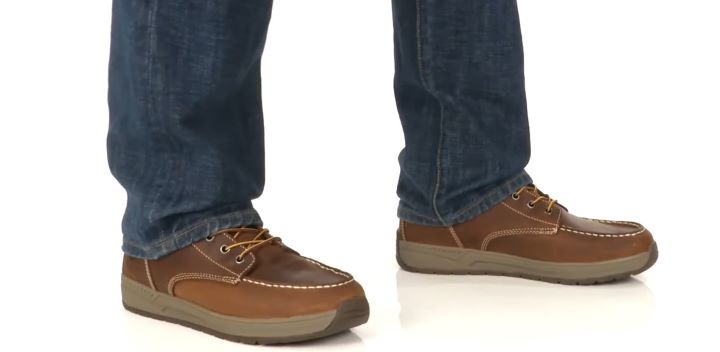 Fit – Because orthopedic work boots have a wider and more roomy fit or extra depth design, they are ideal for accommodating painful Bunions, Corns, Hammertoes, and similar conditions where there are foot deformities that you need to reduce pressure from your feet.
Accommodate Orthotics – Features such as added depth and a removable footbed or insole give you the freedom o use your personal or prescribed orthotic devices for specific Comfort and relief.
Comfort Features – Many Orthopedic work boots have comfort features that already provide some relief. These may include cushioning, a shock-absorbing midsole, ergonomically support and arch support, and a heel cup or stability features.
---
Features of a Good Orthopedic Work Boots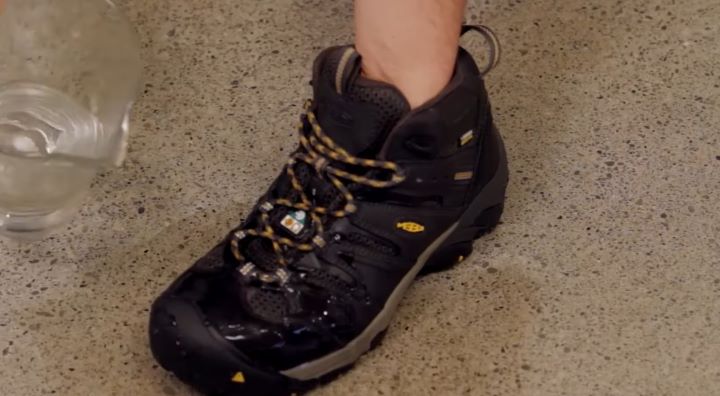 Uppers – The Uppers usually consist of a softer and more supple genuine or synthetic leather type and may have nylon and mesh for breathability depending on the type of work boot.
Fit – A roomy toe box and wider fit options are ideal along with an extra depth design.
Removable Footbed – A removable footbed or insole layers allow you the freedom of using an orthotic device of your choice.
Cushioning – Cushioning in the form of a foam or EVA midsole and cushioned insole provides excellent shock absorbency and Comfort.
Support Features – Support features, including an ergonomically shaped footbed, arch support, and a heel counter, helps provide stability and support for various conditions and ailments.
Safety Features and Outsole – Safety features include steel, composite, alloy toe, or a soft toe. Waterproofing and abrasion resistance in the uppers and an oil, slip, and abrasion-resistant rubber outsole provide good traction.
---
Reviews: The Best Orthopedic Work Boots
Our listed work boots all have superior orthopedic comfort features and characteristics and are fit to accommodate Orthotic devices.
We hope you love the boots we recommend!
So that you know, We may collect a share of sales or other compensation from the links on this page.
---
1
---
2
The LaCrosse Quad Comfort features four cushioning layers, a moisture-wicking dry lining, and excellent slip resistance on wet and oily surfaces.
The uppers are genuine leather with Hyper-Dri waterproof protection and breathable lining.
The non-marking rubber outsole is both oil and slip-resistant.
It has four layers of EVA cushioning and a protective and stabilizing Nylon shank for Comfort.
These boots have a soft toe and are more lightweight.
---
3
The Dr. Martens Icon features a comfortable EVA padded footbed, a wider fit, and highly durable construction.
The Icon from Dr. Martens is a comfortable and well-fitting leather work boot with orthopedic features.
The work boot has soft nubuck leather uppers and a steel protective toe.
It is fully waterproof and comes with a slip, oil-resistant, highly durable rubber outsole.
The work boot has a removable cushioned insole for Comfort that allows you to use your orthotics.
---
4
The Caterpillar Second Shift has an oil-resistant outsole, a steel toe for protection, and orthopedic features for support and Comfort.
Ankle-cut orthopedic work boots are available in four color selections.
The uppers are genuine leather, and there is a comfortable padded ankle.
The toe and fit are roomy and accommodate an insole or insert of your choice on the lightly padded footbed.
The rubber outsole is durable and slips, as well as oil-resistant.
These boots also have a protective steel toe.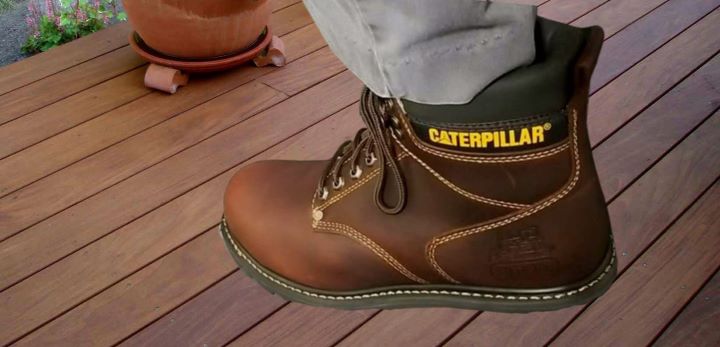 ---
5
The Z-Coil Hiking shoe is an excellent option for a work boot with orthopedic comfort features that cater to foot ailments like Plantar Fasciitis and heel pain.
The Z-Coil is pain relief and Plantar Fasciitis relief spring-heeled work boots for orthopedic support.
There is a built-in rigid orthotic to protect and support your feet and eliminate pain.
Additional cushioning is in the front area to protect the balls of your feet,
The toe box is wide and accommodating, and the forefoot has a flex line and rocker bottom design to improve natural motion.
The uppers are durable leather, and the outsole is a slip-resistant rubber.
---
6
The Drew Shoe Rockford is an Orthopedic comfort work boot perfect for cold weather conditions and wet environments.
100% Nubuck leather boots with a Dupont Thermolite Membrane for waterproofing for a dry and healthy foot environment,
There is a tempered steel shank for underfoot protection and added support to reduce pressure on your arches.
The extended medial heel stabilizer provides support and prevents heel slippage.
There is an AEGIS shield in the footbed and a moisture-wicking lining.
You can also select from three available color options.
---
7
The Kenetrek Everstep Orthopedic Insulated Boot will keep you comfortable and warm in the winter.
The leather uppers provide 100% durability and are breathable, thanks to the waterproof Windtex membrane inside.
The boot also features a breathable Windtex waterproof membrane and 400-gram Thinsulate, keeping feet warm in cold weather.
These boots also come equipped with heavy-duty forged hardware made to last even if they're worn all day casually.
The K-Talon outsole is perfect for providing excellent traction, which means you can easily tackle any terrain.
Designated as AFO, these are designed to help with lateral stability and ankle support.
---
8
The Propet Cliff Walker is designed for diabetes and other foot issues, such as orthopedic hiking and work boots.
The Cliff Walkers are genuine leather work boots available in three color varieties.
They have a Medicare/HCPCS coding A5500 as Diabetic footwear.
The leather uppers are waterproof with a moisture-wicking nylon lining,
The rubber outsole has a self-cleaning design and offers good slip resistance.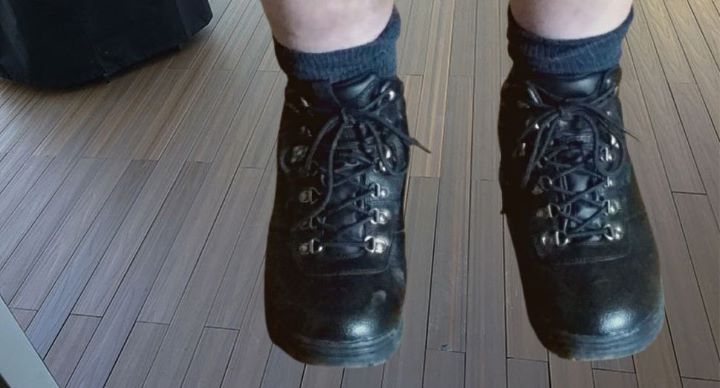 ---
9
The Timberland Endurance is a tough but comfortable work boot with a protective Alloy Toe Cap.
A comfortable and well-fitting work boot that requires little break-in time,
The uppers are genuine leather with an Ever-Guard leather toe and heel for durability.
An Alloy lightweight safety toe on a Titan Xl lasts for protection and is a more generous fit.
The collar and top are padded for Comfort.
Cement construction reduces break-in time and adds flexibility.
Inside is a comfortable footbed, and the design allows you to use an insert of your choice.
The rubber outsole is durable and a high traction.
---
10
The Orthofeet Pain Relief Work Boot is designed to provide Orthopedic Pain relief and Comfort.
Orthofeet is an orthopedic brand of durable wood k boots for less hazardous work environments.
The uppers are genuine leather and offer a roomy toe box and extra depth design.
Besides, these have anatomical arch support and layers of cushioning in an ergonomic design.
Cushioning layers are removable so that you can use your fitted orthotics.
The rubber outsole is durable and offers good traction.
You can choose from a black or tan color option.
---
Index Table: Top Rated Orthopedic Work Boots
---
---